Exhibition Area
The ESO Supernova has a 285-metre-long exhibition area that starts from the first floor, continues up in a spiral to the second floor and goes down again. The 2200 m² space will showcase 13 different astronomical themes, all displaying breathtaking views of the Universe and the world's most advanced observing facilities. This visually stunning combination of science and technology can provide a unique and intriguing backdrop for a corporate event!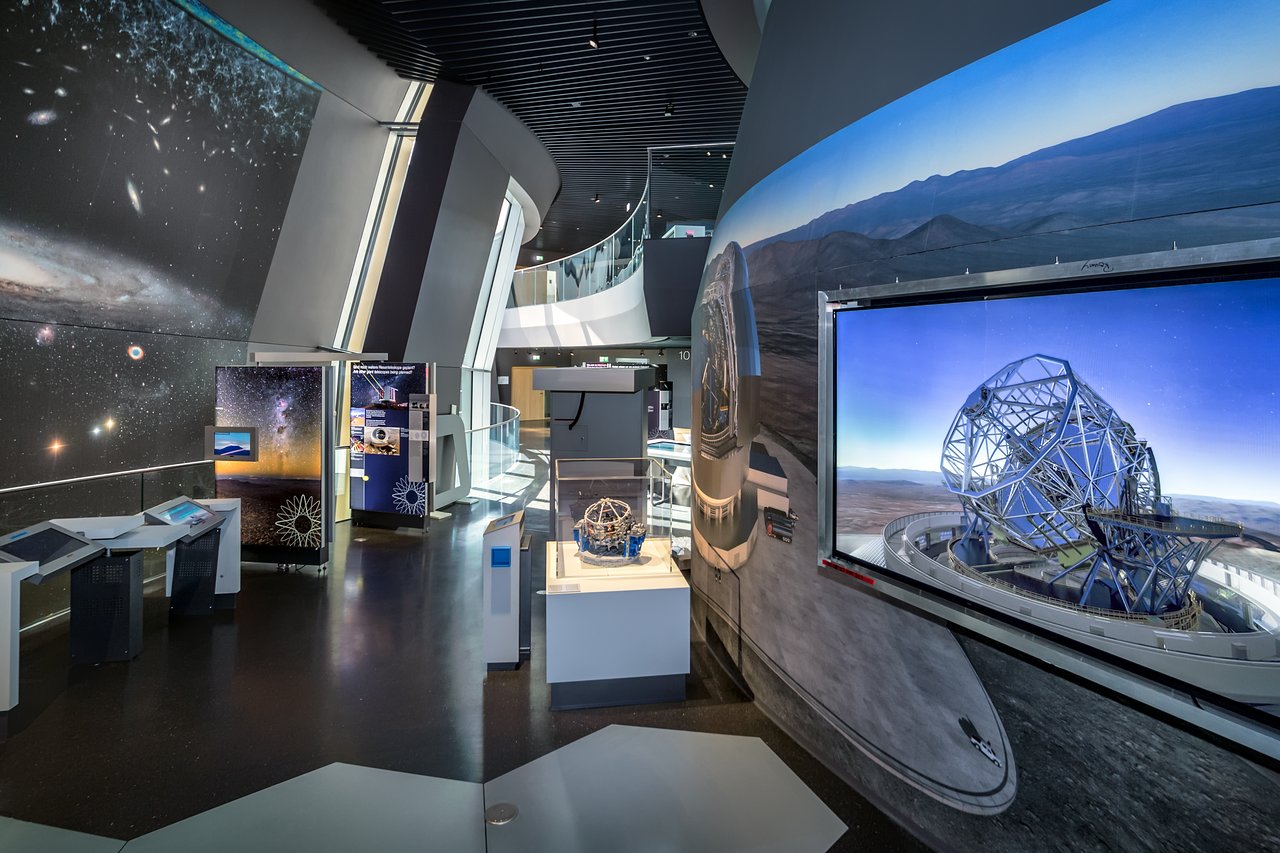 Credit: ESO/P. Horálek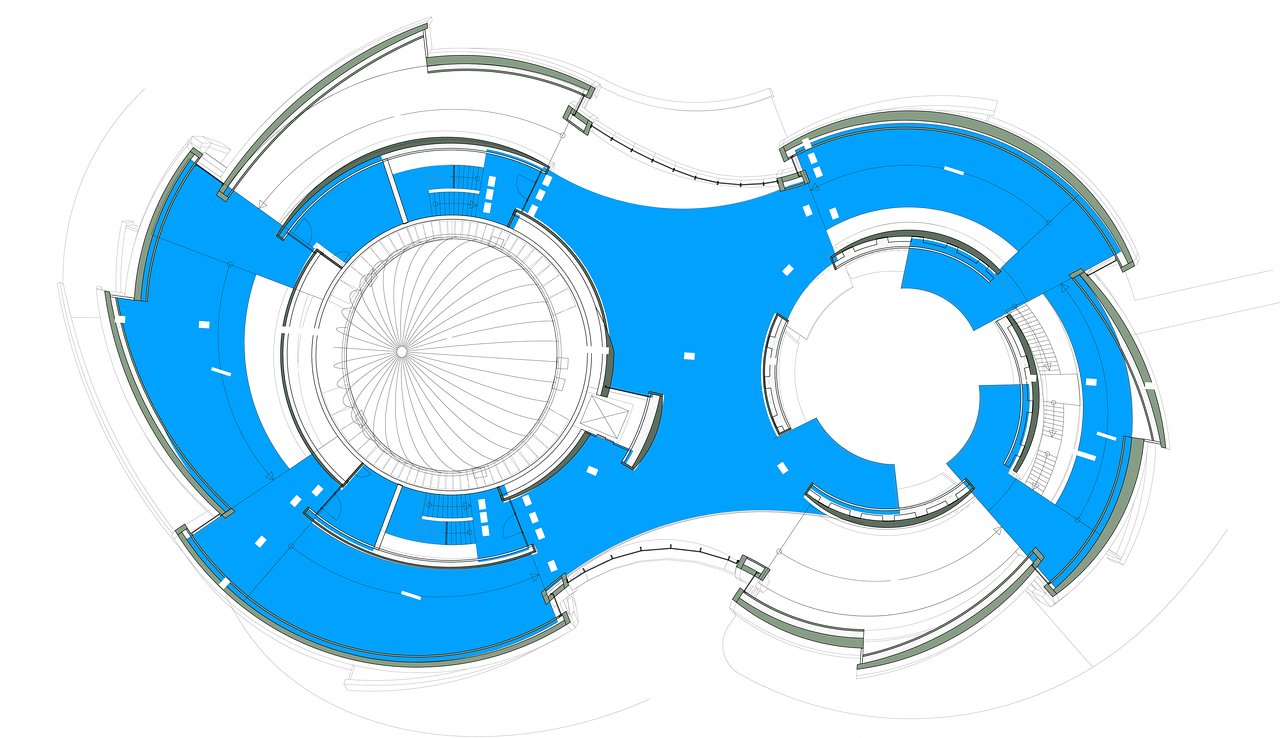 Credit: Architekten Bernhardt + Partner (www.bp-da.de)
In Numbers
Area:

2192 m2

Height:

2.80 – 6.76 m

Seating capacity:

Reception: 100
Classroom: 45
More information is available in our brochure (PDF 20.5 MB) Contact us to request an offer.