Welcome Exhibit Partners!
There are five levels of partnerships based on in-kind contributions: Education, Technology, Media, Reciprocity and Exhibition partners.
Exhibit Partners contribute their work to the ESO Supernova exhibition. They benefit from the following benefits:
Business benefits

Use of ESO's top archive of images and videos (many in up to Ultra HD resolution) for product presentations

Visibility benefits

Logo on ESO Supernova web site Partners pages
Logo in ESO Supernova social media channel posts
Logo or name on exhibit
If you are interested in becoming a partner please contact us.
Current exhibit partners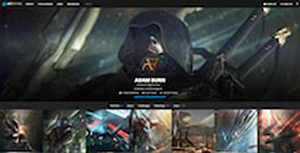 Adam Burns is a freelance digital artist with years of experience in digital art and a background in traditional art. In the past he has produced book covers, game concept arts, films and graphic novels. Among his customers are independent clients such as authors and indie games and film developers as well as larger companies such as Baen Books, Fantasy Flight, Lucas Arts, and Games Workshop.
---
With over 40,000 students and more than 9,000 employees, the University of Copenhagen is one of the largest institutions of research and education in the Nordic countries.
---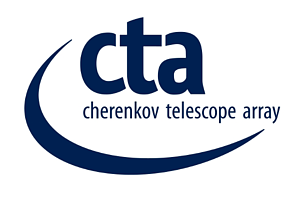 The CTA project is an initiative to build the next generation ground-based very high energy gamma-ray instrument. The project is supported by 32 countries.
---
---

Bringing life to technology, e2v partners with its customers to improve, save and protect people's lives. e2v's innovations lead developments in automation, healthcare, communications, safety, discovery and the environment.
---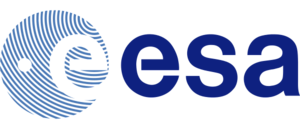 The European Space Agency (ESA) is an intergovernmental organisation dedicated to the exploration of space. It is supported by 22 member states.
---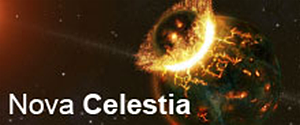 Nova Celestia displays the space art of Fahad Sulehria. It's based on scientific research and has been published by widely known names such as Astronomy Magazine, National Geographic, NASA and IAAA.
---
Galaxy Zoo is the world's best-known online citizen science project and led to the largest number of publications based on citizen scientists input.
---
Lee Giles has always been fascinated by the bizarre. His artwork strives towards what he like sto call "uncanny familiarity" — forms of speculative evolution and biology that hopefully encourage the viewer to reassess the familiar animal forms around them; and perhaps consider what could exist elsewhere at this very moment. He lives and works in Brighton, UK.
---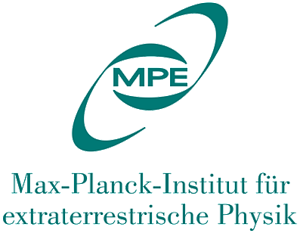 Science at the Max Planck Institute for extraterrestrial physics (MPE) covers stars and gas, black holes, as well as galaxies and cosmology. For this scientists build instruments to explore the Universe in many different wavelengths.
---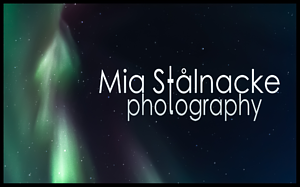 Mia Stålnacke is a photographer based in subarctic Kiruna, Sweden. She specialises in aurora photography and her work has been featured in books and magazines. Mia's accolades include a NASA APOD, being shortlisted in Insight Astronomy Photographer of the year and earning a spot on leading Swedish astronomy magazine "Populär Astronomi" list of the ten best astrophotos of the year.
---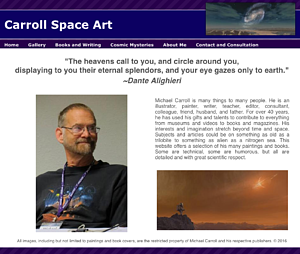 Space artist and science writer Michael Carroll has written nearly 30 science books and two novels.
---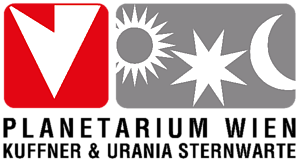 The Zeiss Planetarium of Vienna is operated by the city of Vienna and one of the most modern planateriums in the world. Together with the Kufner-Observatory and Urania (Vienna) it is a specialised facility of the Volkshuchschule Wien.
---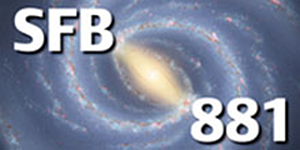 The origin of the Milky Way and galaxy evolution are the focus of the Collaborative Research Center (Sonderforschungsbereich, SFB) 881 "The Milky Way System" at Heidelberg University. SFB 881 is supported by the German Research Foundation.
---

The University of Vienna is the oldest university in the German-speaking World and the largest university in Austria.
---

Science Photo Library is the leading image agency in the areas of "Medicine & Science". Founded in 1981 in London, today it contains a unique collection of 400 000 photos, illustrations and videos on the themes of medicine, science, technology, space, environment, animals and plants. All the images have been produced by first-class scientific photographers, renowned institutions and world-leading science institutes. Our products stand out on account of their excellent quality and the scientifically correct indexing.
---