Accessibility
Mobility Access
All areas of the exhibition are accessible for people with reduced mobility, either via gently rising ramps or by lift. The meeting rooms and restrooms are also barrier-free, and there are chairs and benches throughout the exhibition area.
Disabled parking is available in the car park close to the entrance.
Although for safety reasons dogs are not generally allowed in the planetarium or the exhibition, trained guide dogs are an exception and are welcome.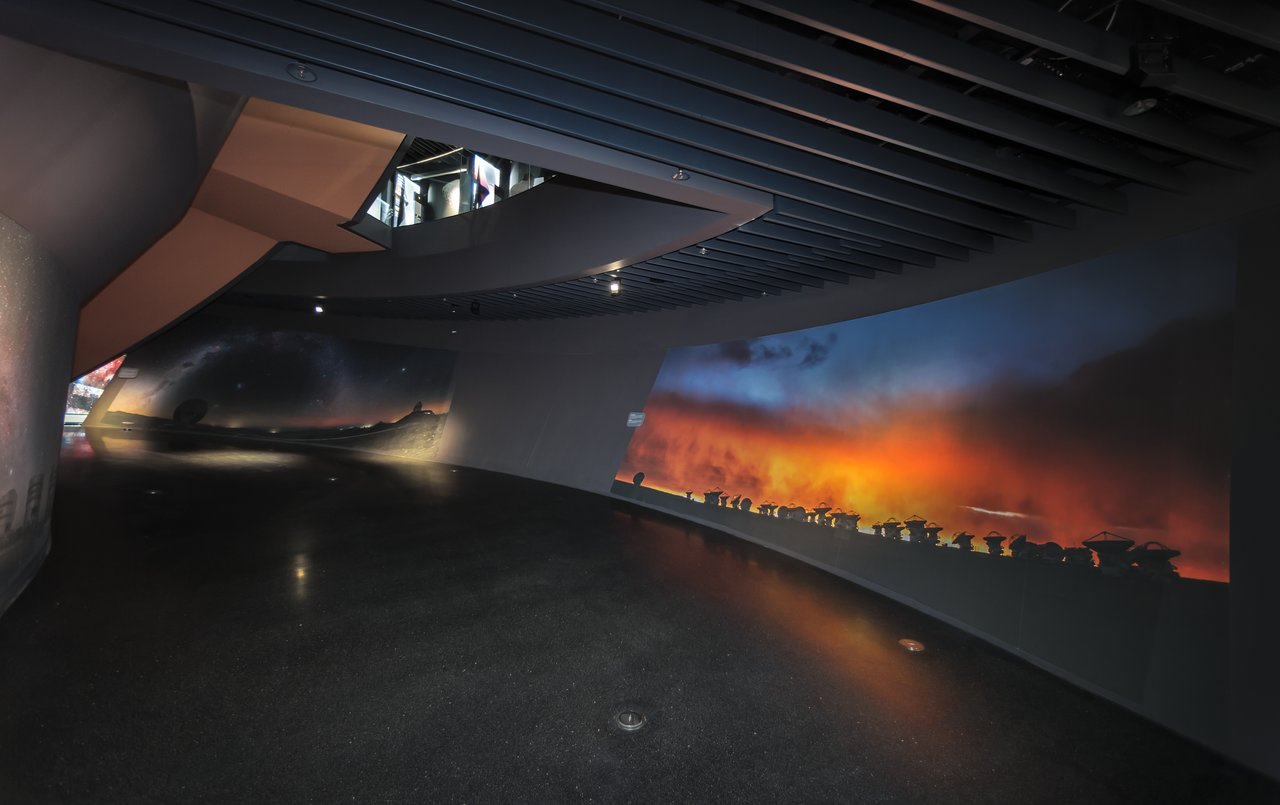 The path takes you all the way from the bottom to the top of the building and you can interact with the engaging exhibitions as you go. Credit: ESO/P. Horálek