The Architecture
The novel design of the new building resembles that of a close double-star system with one star transferring mass to its companion. This set-up will ultimately lead to the heavier component exploding as a supernova, briefly becoming as bright as the light of all the stars in the Milky Way combined. We expect the centre — aptly named the ESO Supernova — to similarly shine like a supernova, generating an enthusiasm and passion for astronomy with young and old.
The ESO Supernova is designed by the architects Bernhardt + Partner. Their office was established in 1994 and is located in Darmstadt, Germany. The team's ability to design eye-catching, memorable science buildings is evident in their past projects, such as the Haus der Astronomie, and the EMBL International Centre for Advanced Training (both in Heidelberg).

3D rendering showing the façade of the ESO Supernova Planetarium & Visitor Centre. Credit: Architekten Bernhardt + Partner (www.bp-da.de)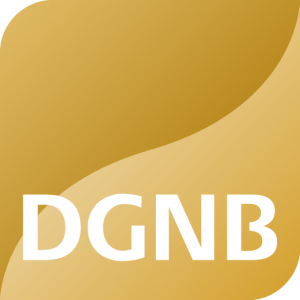 Bernhardt + Partner is proud to produce formal and functional building concepts that are also economically and ecologically friendly. The ESO Supernova received the gold certificate for sustainability from the German Sustainable Building Council (DGNB — Deutsche Gesellschaft für Nachhaltiges Bauen.