Become an ESO Supernova Member
You can become a member of the ESO Supernova by donating a minimum of 30 €. In return, you will gain the following benefits:
20% discount in the ESOshop
Logo/name on ESO Supernova web site Partners pages
Become a member now. If you would like to know more about becoming a partner/supporting us please click here.
Current members:
Name
Place
Date
Amount
Florian Hollnberger
Regensburg, Germany
06.07.2023
50 €
Valentin Hristschenko
Munich, Germany
03.07.2023
100 €
Noemi Mergen
Haar, Germany
23.06.2023
50 €
Katalin Molnar
Königsbrunn, Germany
16.06.2023
30 €
Andrew Rakich
Kapiti, New Zealand
10.06.2023
100 €
Elisa Groppi
Parma, Italy
02.04.2023
100 €
Munich International School
Starnberg, Germany
27.03.2023
550 €
Markus Maurer
Erdweg, Germany
20.03.2023
100 €
Asad Quasem
Glen Allen, USA
19.03.2023
30 €
Tanut Ungwattanapanit
Hamburg, Germany
17.02.2023
30 €
Antonella Crusco
Collegno, Italy
16.01.2023
100 €
Britta Oeke
Marienhafe, Germany
13.12.2022
100 €
Nancy Ng
Ontario, Canada
27.10.2022
50 €
Ulrike Herrmann
Garching, Germany
27.10.2022
50 €
Instituto Bertoni, Liceo Scientifico
Udine, Italy
19.10.2022
660 €
Jens Bang-Jensen
Odense, Denmark
15.10.2022
100 €
Peter Fiebig
München, Germany
29.04.2022
50 €
Karsten Wedel Madsen
Kolding, Denmark
21.09.2022
100 €
Markus Maurer
Erdweg, Germany
16.02.2022
50 €
Noah Belthle
München, Germany
16.02.2022
30 €
Ralf Schiweck
Garching, Germany
22.12.2021
50 €
Valentin Hristschenko
München, Germany
17.12.2021
50 €
Katrin Geneuss
Gauting, Germany
02.12.2021
400 €
Robert Law
Hong Kong, Hong Kong
09.11.2021
50 €
Ulrike Herrmann
Garching, Germany
02.11.2021
50 €
In memory of Walter Vanhauwaert
Palm Beach Gardens, USA
21.05.2021
30 €
Ralf Schiweck
Garching, Germany
22.12.2020
50 €
Ulrike Herrmann
Garching, Germany
02.11.2020
50 €
Michel Lazarus Hierro
St-Julien en Genevois, France
15.10.2020
30 €
Alexis Hamel
Dammarie-lès-Lys, France
29.09.2020
500 €
Eberhard Müller-Ackermann
Freising, Germany
12.09.2020
50 €
Richard Huentecol Cayuleo
Santiago, Chile
15.05.2020
30 €
Nancy Ng
Ontario, Canada
13.05.2020
50 €
Nancy Ng
Ontario, Canada
12.03.2020
30 €
Peter Fiebig
München, Germany
06.02.2020
50 €
Antonella Crusco
Torino, Italy
19.01.2020
500 €
Werner Pribil
Leitzersdorf, Austria
16.01.2020
30 €
Andreas Wolf
Störnstein, Germany
29.12.2019
100 €
Karin Cornelia Dörpmund
Delmenhorst, Germany
14.10.2019
100 €
Ulrike Herrmann
Garching bei München, Germany
08.07.2019
50 €>
Valentin Hristschenko
Munich, Germany
10.06.2019
>50 €
Martine Peltzer
Munich, Germany
29.04.2019
100 €
Thomas Schmidt
Karlskron, Germany
09.03.2019
30 €
Sandra Jenko
Garching, Germany
06.03.2019
30 €
Pila Glaubke-Schmid
Eichenried, Germany
22.02.2019
>30 €
Rainer Wagner
Augsburg, Germany
22.02.2019
30 €
Bianka Küddelsmann
München, Germany
22.02.2019
30 €
Wolfgang Oberbauer
Neuötting, Germany
16.02.2019
60 €
Peter Fiebig
München, Germany
23.01.2019
50 €
Heike Landsmann
Ranis, Germany
10.01.2019
30 €
Ralf Schiweck
Garching, Germany
31.12.2018
50 €
Soňa Ehlerová
Prague, Czech Republic
12.11.2018
30 €
Guenter Riedmueller
Munich, Germany
12.11.2018
100 €
Gerlinde Spanfelner
Moosburg, Germany
05.11.2018
100 €
Christine Mayerhofer
Munich, Germany
24.10.2018
50 €
Christian Klempsmann
Bielefeld, Germany
22.10.2018
50 €>
Peter Fiebig
Munich, Germany
22.10.2018
30 €
TUM Lehrstuhl für Ergonomie
Garching, Germany
13.09.2018
100 €
Kurt Gussner
Linz, Austria
10.09.2018
100 €
Ulrike Herrmann
Garching, Germany
04.09.2018
30 €
Ievgen Safronenko
Munich, Germany
30.07.2018
50 €
Marc Berger
Heffingen, Luxembourg
11.07.2018
50 €
Irina Shikhman
Munich, Germany
20.05.2018
30 €
Beate Brix
Brandweg, Germany
18.05.2018
50 €
Thomas Kustermann
Ottobrunn, Germany
07.05.2018
30 €
Volkmar Schorcht
Jena, Germany
26.04.2018
100 €
Christian Klempsmann
Bielefeld, Germany
18.04.2018
100 €
Jürgen Reim
Wolnzach, Germany
15.04.2018
50 €
Edmund Lauterbach
Unterschleißheim, Germany
30.03.2018
30 €
Hans Joachim Voeller
Garching, Germany
25.02.2018
100 €
Giorgio Nudi
Italy
19.01.2018
600 €
Roswitha Schuster
Garching bei München, Germany
24.12.2017
30 €
Jörg Fischer
München, Germany
01.12.2017
100 €
Rajesh Kumar Dubey
Yamuna Nagar, India
10.11.2017
30 €
Peter Fiebig
München, Germany
06.11.2017
30 €
Jan Harvey Lindermann
München, Germany
05.11.2017
30 €
Ralf Schiweck
Garching bei München, Germany
21.10.2017
50 €
Società Astronomica Pugliese
Acquaviva delle fonti, Italy
21.09.2017
30 €
Karin Usher
Buckingham, UK
20.09.2017
30 €
Paolo Minafra
Conversano, Italy
20.09.2017
30 €>
Tanja Hiller
München, Germany
20.09.2017
30 €
Ulrike Herrmann
Garching bei München, Germany
20.09.2017
30 €
Simon Morris
Durham, UK
20.09.2017
30 €
Thomas Böhm
Munich, Germany
23.08.2017
30 €
Philippe Devaux
Limelette, Belgium
16.08.2017
50 €>
Christian Klempsmann
Bielefeld, Germany
15.08.2017
50 €
Hoi Chun Lam
Hong Kong
29.06.2017
30 €
Hoi Chun Lam
Hong Kong
25.06.2017
50 €
Carl J Mundy
Royston, UK
16.06.2017
30 €
Andrea Ettore Bernagozzi
Trasino, Italy
26.04.2017
200 €>
Herwig Diessner
Friolzheim, Germany
20.04.2017
30 €
Cyril Plou
Paris, France
13.04.2017
30 €
Marie Courvasier
Haute-Goulaine, France
12.04.2017
30 €
Nancy Ng
Ontario, Canada
12.04.2017
30 €
Hermann Gumpp
Munich, Germany
01.02.2017
60 €>
Jose Antonio Galas Cifuentes
Girona, Spain
01.02.2017
30 €
Silvia Coscia
Torino, Italy
29.01.2017
200 €
Christian Klempsmann
Bielefeld, Germany
12.12.2016

50

€

Dominique Touzan
Virville, France
17.10.2016
30 €
Tanja Habermaier
Riedenburg, Germany
25.07.2016
50 €
Christian Klempsmann
Bielefeld, Germany
14.07.2016
50 €
Harald Bohm
Teufen, Switzerland
24.06.2016
30 €
Jeremy Brookfield
Eggenwil, Switzerland
04.05.2016
100 €>
Chiara Mininni
Firenze, Italy
29.04.2016
30 €
Benjamin Günther
Baden-Württemberg, Germany
29.04.2016
50 €
Hubert Ciasto
Bayern, Germany
28.04.2016
30 €
Boris Pecnik
Zagreb, Croatia
27.04.2016
30 €
Marco Favro
Cremona, Italy
27.04.2016
30 €
Nicolas Cretton
Cimo, Switzerland
17.04.2016
100 €
Tai Ding
Munich, Germany
14.04.2016
50 €
Danielle Casado
Toulouse, France
13.04.2016
50 €
Manahel Thabet
Dubai, United Arab Emirates
13.04.2016
50 €
Peter Klein
Oberwiesenacker, Germany
10.03.2016
30 €
Matthias Grallert
Munich, Germany
10.03.2016
100 €
Silvia Coscia
Turin, Italy
21.01.2016
120 €
Christian Klempsmann
Bielefeld, Germany
09.12.2015
50 €
Brett Dworaczyk
Texas, USA
04.11.2015
50 €
Pedro Simoes
Lisbon, Portugal
20.07.2015
30 €
Peter Preitschopf
Freising, Germany
29.06.2015
50 €
Marcel Frommelt
Stuttgart, Germany
11.06.2015
30 €
Murat Mazlumoglu
Erding, Germany
26.05.2015
30 €
Michael Kahle
Freiburg, Germany
25.05.2015
30 €
Christian Sturm
Wardenburg, Germany
09.04.2015
100 €
Călin Uioreanu
Munich, Germany
31.03.2015
50 €
Christian Klempsmann
Bielefeld, Germany
30.03.2015
100 €
Lars Lindberg Christensen
Garching bei München, Germany
24.02.2015
100 €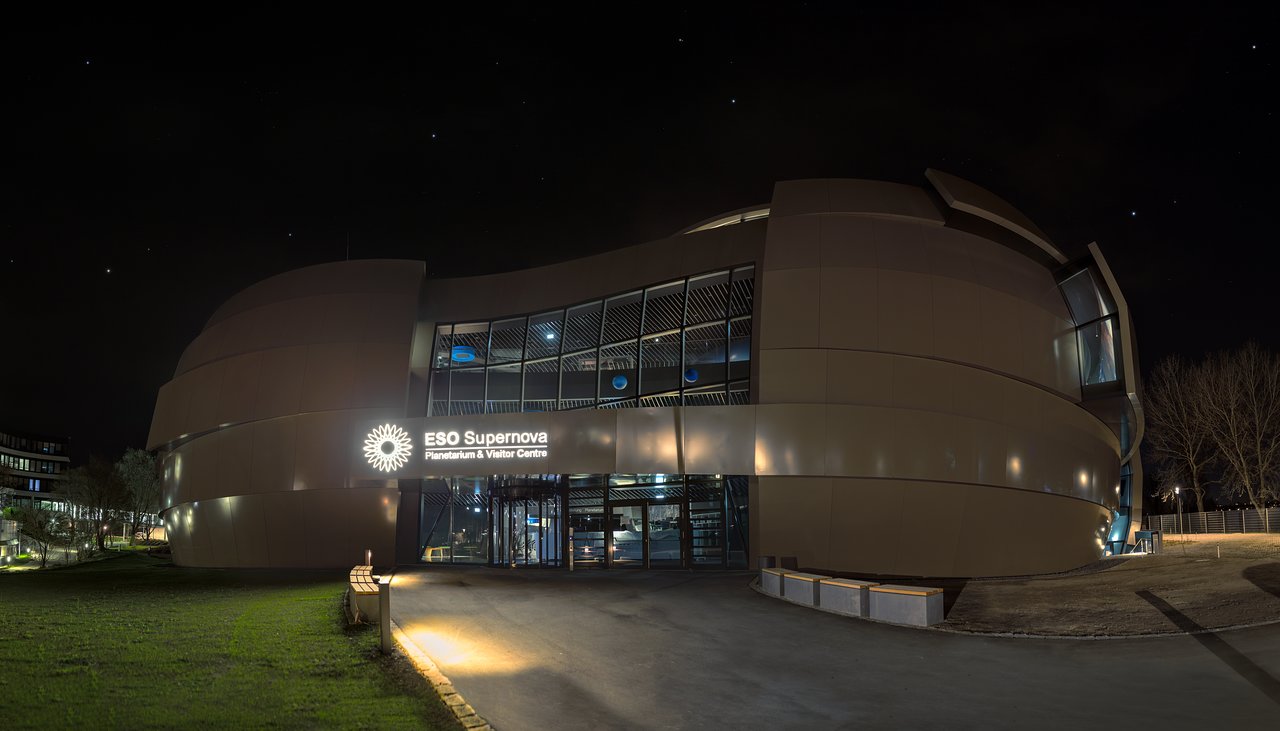 Credit: ESO/P. Horálek