Become a Constellation Partner
Constellation partners contribute to keeping the ESO Supernova Planetarium & Visitor Centre open for the public and free. Their contribution of 25 000 €/year is a direct investment in the community, allowing the organisation to offer an immersive and engaging experience with science and technology, inspiring coming generations to appreciate and understand the Universe around us and our planet. In return, Constellation partners enjoy a package of benefits, ranging from making use of the building for their projects and events to engaging with our visitors in meaningful ways. As part of the corporate partnership we also offer exclusive logo and brand exposure to our partners.
ESO enjoys a special status in Germany as an intergovernmental organisation. Donations to the ESO Supernova are therefore tax deductible in Germany. Similar tax deductions can be investigated on a case-by-case basis for other ESO Member States.
Constellation partners will gain the following yearly benefits:
Business benefits

5% discount for renting the full building
Special event in the Void at no renting cost 1 time
Free use of the Void and exhibition for TV interviews etc. 3 times
Free use of the seminar rooms 2 times
Private use of planetarium for shows, own presentations, data visualisation etc. at no cost 3 times
Use of ESO's top archive of images and videos (many in up to Ultra HD resolution) for product presentations

Employees and community benefits

Invitation to special screenings 3 times
20% discount in the ESOshop

Top Management benefits

Receive a VIP plaque (once)
Receive a VIP mounted image, signed by the Director General (once)
ESO infopack

Visibility benefits

30s infomercial segment on the planetarium pre-show screen in the ESO Supernova foyer

Named chair in the Planetarium
Logo in ESO Supernova Foyer on Partner Wall
Logo in ESO Supernova presentations
Logo on ESO Supernova newsletters
Name in ESO Supernova press releases text under "More Information"
Logo on ESO Supernova web site Partners pages
Logo in ESO Supernova social media channel posts
One ESO announcement and a corresponding ESO Supernova press release about partnership (sent via newsletters, posted on social media etc.)
For more details, we invite you to consult our brochure in English or in German.
If you are interested in becoming our partner please contact us or donate right away.
Current constellation partners

Evans & Sutherland (www.es.com) provides Digistar 6, the world's most advanced digital fulldome planetarium system. Digistar 6 combines fulldome video playback in 2D and 3D with the most comprehensive real time 3D digital astronomy package ever assembled, all within a powerful easy-to-use graphical user interface that makes creating shows more intuitive than ever. With the included capabilities of the Digistar Cloud Library (a resource for community content sharing), Domecasting (live broadcasting to planetariums), Show Builder (a powerful and intuitive way to build shows), the Digistar STEAM library (included content for science, technology, engineering, art, and math), and Ease of Use, the Difference is Digistar. Evans & Sutherland is also the world's leading producer and distributor of digital fulldome shows. As a full-service system provider, E&S also offers Spitz domes, SciDome, hybrid planetarium systems and a full range of theater systems. E&S markets include planetariums, science centers, themed attraction venues, and premium large-format theaters. E&S products have been installed in over 1,300 theaters worldwide.
---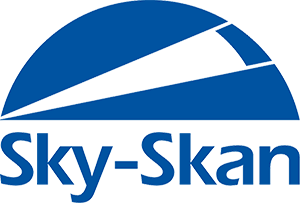 Sky-Skan, Inc. designs and installs planetariums and visualization theaters. It offers project management, consulting, theater design, and related hardware and software services, as well as digital theater systems, visualization software, fulldome shows, exhibits, and classical planetarium and legacy products. The company was founded in 1967 and is based in Nashua, New Hampshire with locations in Munich, Germany; and Flemington, Australia.
Sky-Skan theatres include Smithsonian's National Air and Space Museum, Chicago's Definiti Space Theater at Adler Planetarium, University of Notre Dame, 'Imiloa Planetarium (Definiti 3D: world's first 3D stereo planetarium), Horizon Planetarium (Australia), the luxurious Queen Mary 2, and the Beijing Planetarium (Definiti 8K: world's first 8K resolution fulldome theater). Further 8k theaters followed in Hong Kong, Macau (World's first 3D 8k) and Muenster Germany.
---