Guided Tours
Experience the exhibition on your own, or join one of our guided tours. Competent and motivated guides will tell you the most interesting stories about ESO, and about astronomy in general. They will lead you to the secret highlights of the exhibition, and even into ESO Headquarters next door, answering any question you may have about astronomy!
Check out the daily schedule for guided tours in the programme. The starting point for all tours is in the Void, right next to the foyer.
Private groups of up to 25 people can also book a guided tour at a time of their choice, at a cost of 200 euros per tour.
For practical reasons the guided tours are limited to 25 people. Please ensure that you reserve your tickets in advance for these events, online here.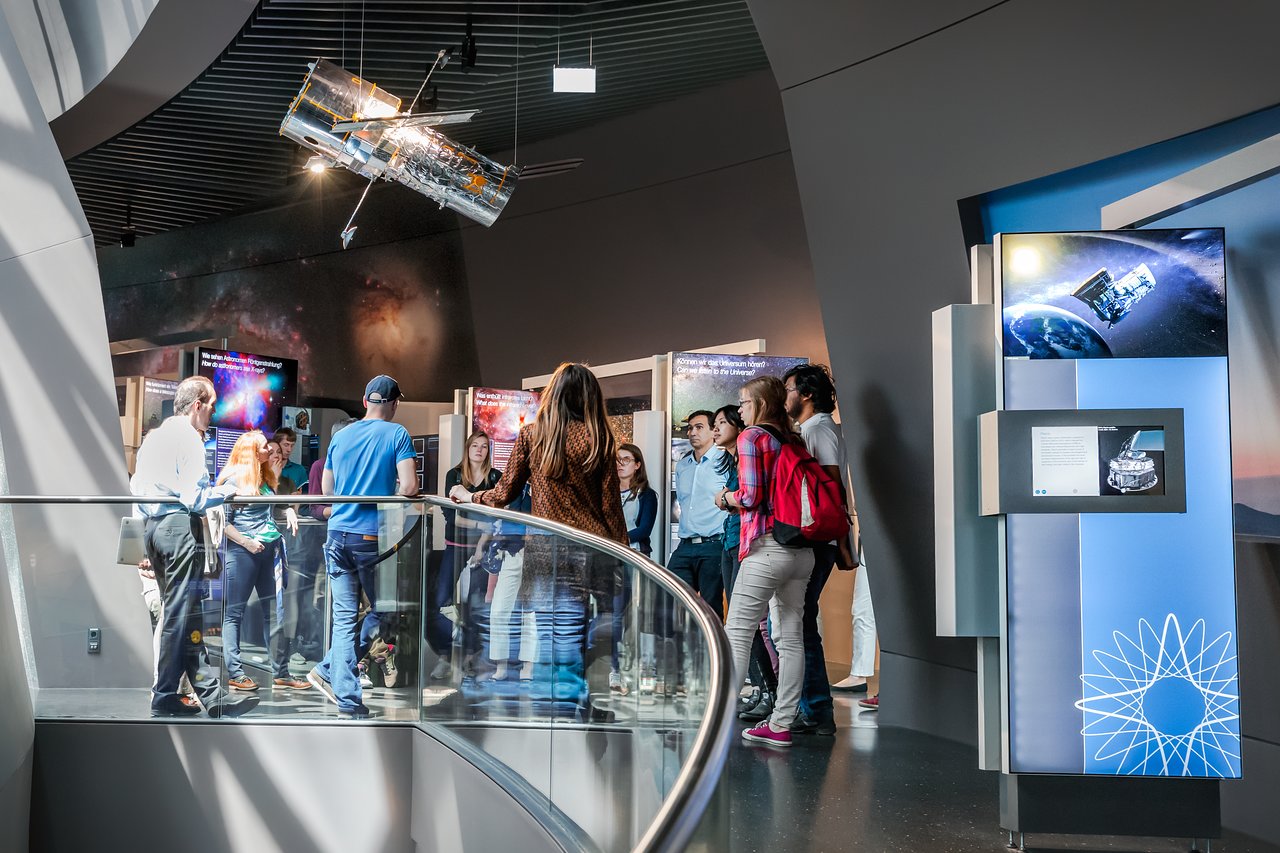 Visitors are seen here enjoying an Exhibition Tour. Join one of our guided tours to be led through the exhibition and have the opportunity to talk to a real astronomer or engineer. Credit: ESO/P. Horálek