Become a Reciprocity Partner
There are five levels of partnerships based on in-kind contributions: Education, Technology, Media, Reciprocity and Exhibition partners.
Reciprocity Partners are institutions, such as museums, science centres, etc., based in Germany, Austria and Switzerland. Through the reciprocity arrangement with partners we will create a win-win situation by cross-promoting activities. Reciprocity Partners will gain the following benefits:
Business benefits

Brand association with ESO and the right to use the ESO logo to mark the partnership with the ESO Supernova

Visibility benefits

Your flyer in the picnic area
Logo on ESO Supernova web site Partners pages
If you are interested in becoming our partner please contact us
Current reciprocity partners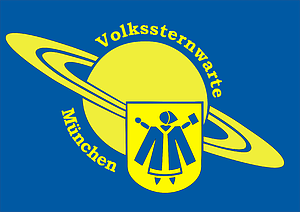 The Public Observatory Munich is equipped with several large telescopes, a planetarium, a lecture room, an exhibition hall, a substantial library, laboratories and its own machine shop.
Only the continuous support and an annual grant by the city of Munich, the honorary work of the members of the club and the support by many sponsors makes its educational work possible, which served the spread of astronomical knowledge as primary public task of the club.
Today, the club has some 600 members and about 25,000 people visit the more than 800 public shows per year, where they experience some of the wonders of the universe in our premises.
---