Willkommen

Technologiepartner

Es existieren vier Partnerschaftsstufen, basierend auf den Sachleistungen: Medienpartner, Technologiepartner Austauschpartner und Bildungspartner.

Technologiepartner unterstützen uns mit Hard- oder Software, die in die Funktionen des Zentrums integriert wird. Gleichzeitig werden die Technologiepartner durch die ESO Supernova präsentiert – durch dieses Arrangement gewinnen beide Seiten. Technologiepartner erhalten die folgenden Vorteile:
30s Infomercial in der Pre-Show im Planetarium;
eine VIP-Plakette;
einen VIP-Druck, signiert durch den Generaldirektor und die Direktoren;
zweimalige Benutzung des Planetariums für eigene Präsentationen;
eine spezielle Veranstaltung im Welt-Raum;
zweimalige Benutzung des Welt-Raums für TV Interviews etc.;
einmalige Benutzung des Konferenzraumes;
Einladung zum jährlichen Partnerschaftsbankett des Generaldirektors;
exklusiver Zugang zur Ausstellung außerhalb der Öffnungszeiten für bis zu fünf Personen;
ein benannter Stuhl im Planetarium (beschränkt auf die ersten 110 Partner);
drei Einladungen zu speziellen Vorführungen;
ein ESO Infopaket;
20 % Rabatt im ESOshop für ein Jahr;
die Benutzung des ESO Logos um eine Zusammenarbeit mit der ESO Supernova zu kennzeichnen;
bevorzugte Darstellung des Namens/Logos

in pre-Shows von Plantarium-Werbevideos;
am Seitenende des ESO Supernova Newsletters;
in Pressemitteilungen der ESO Supernova;
in Druckerzeugnissen der ESO Supernova (Flyer, etc.);
in den sozialen Medien der ESO Supernova;
auf den Partnerseiten der ESO Supernova Webseite.
Wenn Sie daran interessiert sind unser Partner zu werden kontaktieren Sie uns.
Current technology partners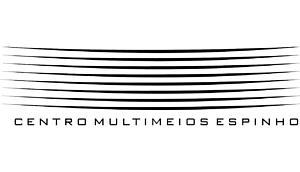 Associação de Desenvolvimento do Concelho de Espinho
---

SOFTMACHINE is an award-winning, trendsetting animation studio producing  360° fulldome content, with over 10 years of expertise and experience in immersive storytelling.
SOFTMACHINE is a pioneer of 360° film production. Their work has fundamentally shaped and influenced the way 360° films are produced. Founded in 2001 by Peter Popp, SOFTMACHINE consists of a group of skilled, creative individuals with backgrounds in film production and 3D animation. When 'Kaluoka'Hina, the Enchanted Reef' premiered in 2004 it was the first movie telling a story on the 360° screen. It has since become the most successful fulldome production worldwide, shown for over 10 years in numerous digital fulldome theatres around the globe.
SOFTMACHINE produces premium immersive content in 2D and 3D for digital cinemas, planetariums, science centres and entertainment parks and is now transferring its expertise to the production of VR experiences. Their works have been translated into more than 25 languages and are shown in over 55 countries all around the world. Producing films for a hemispheric canvass requires a different approach. With many years of experience, SOFTMACHINE masters the artistic and creative processes of 360° film making — storytelling, editing, camera, sound, and music.
---