Become a Technology Partner
There are five levels of partnerships based on in-kind contributions: Education, Technology, Media, Reciprocity and Exhibition partners.
Technology Partners contribute with hardware or software that is integrated into the centre's functions. Through the reciprocity arrangement with partners we will create a win-win situation by cross-promoting activities. Technology partners will gain the following benefits:
Business benefits

25% discount for renting the Void
Free use of the Void and exhibition for TV interviews etc. 3 times
25% discount for renting the seminar rooms
Private use of planetarium for shows, own presentations, data visualisation etc. at no cost 2 times
Use of ESO's top archive of images and videos (many in up to Ultra HD resolution) for product presentations

Employees and community benefits

Exclusive/off-hours behind-the-scenes tour in exhibition for 5 persons
Invitation to special screenings 3 times
20% discount in the ESOshop

Top Management benefits

Receive a VIP plaque (once)
Receive a VIP mounted image, signed by the Director General (once)
ESO infopack

Visibility benefits

30s infomercial segment in the planetarium pre-show video
Named chair in the Planetarium
Logo in ESO Supernova Foyer on Partner Wall
Logo in ESO Supernova presentations
Logo on ESO Supernova web site Partners pages
Logo in ESO Supernova social media channel posts
One ESO Supernova announcement about partnership (sent via newsletters, posted on social media etc.)
If you are interested in becoming our partner please contact us.
Current technology partners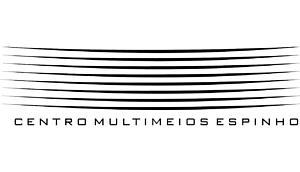 Associação de Desenvolvimento do Concelho de Espinho
---

SOFTMACHINE is an award-winning, trendsetting animation studio producing  360° fulldome content, with over 10 years of expertise and experience in immersive storytelling.
SOFTMACHINE is a pioneer of 360° film production. Their work has fundamentally shaped and influenced the way 360° films are produced. Founded in 2001 by Peter Popp, SOFTMACHINE consists of a group of skilled, creative individuals with backgrounds in film production and 3D animation. When 'Kaluoka'Hina, the Enchanted Reef' premiered in 2004 it was the first movie telling a story on the 360° screen. It has since become the most successful fulldome production worldwide, shown for over 10 years in numerous digital fulldome theatres around the globe.
SOFTMACHINE produces premium immersive content in 2D and 3D for digital cinemas, planetariums, science centres and entertainment parks and is now transferring its expertise to the production of VR experiences. Their works have been translated into more than 25 languages and are shown in over 55 countries all around the world. Producing films for a hemispheric canvass requires a different approach. With many years of experience, SOFTMACHINE masters the artistic and creative processes of 360° film making — storytelling, editing, camera, sound, and music.
---