Reservations
NEW! 2G+ rules (vaccinated/recovered and additionally tested or boostered) valid from 24 November 2021 on.
Please note that visitors aged 14 years and above require a full vaccination against COVID-19 or proof of recovery (within the last 6 months) from an infection with the coronavirus. Additionally to aforementioned proofs, a booster vaccination (at least 15 days ago) or a negative, certified COVID-19 test must be presented to visit ESO Supernova (2G+ regulation). A check along with an photo ID card will be made upon entry to ESO Supernova. For more details, please read our COVID-19 Measures here.
To avoid crowds forming and to provide you with the safest and most enjoyable experience possible, we have introduced timed sessions for visiting our exhibition, with a limited number of tickets available. A self-guided visit to the exhibition must be booked online in advance. Please arrive at the specified time and register your attendance with our reception team.
You can book tickets for planetarium shows or tours in two ways:
From our calendar view, go to the day and time you are interested in and click on the activity you want to book a ticket for. You'll be taken to a page where you can book your ticket.
From our activities list, go to the activity you are interested in and click on it. You will be taken to a page where you can see all the showing times of that activity. Click on the one you want to book.
If you would like a personalised experience for a group of people, to rent a seminar room for a special event, or to book a workshop for your school class, please contact us.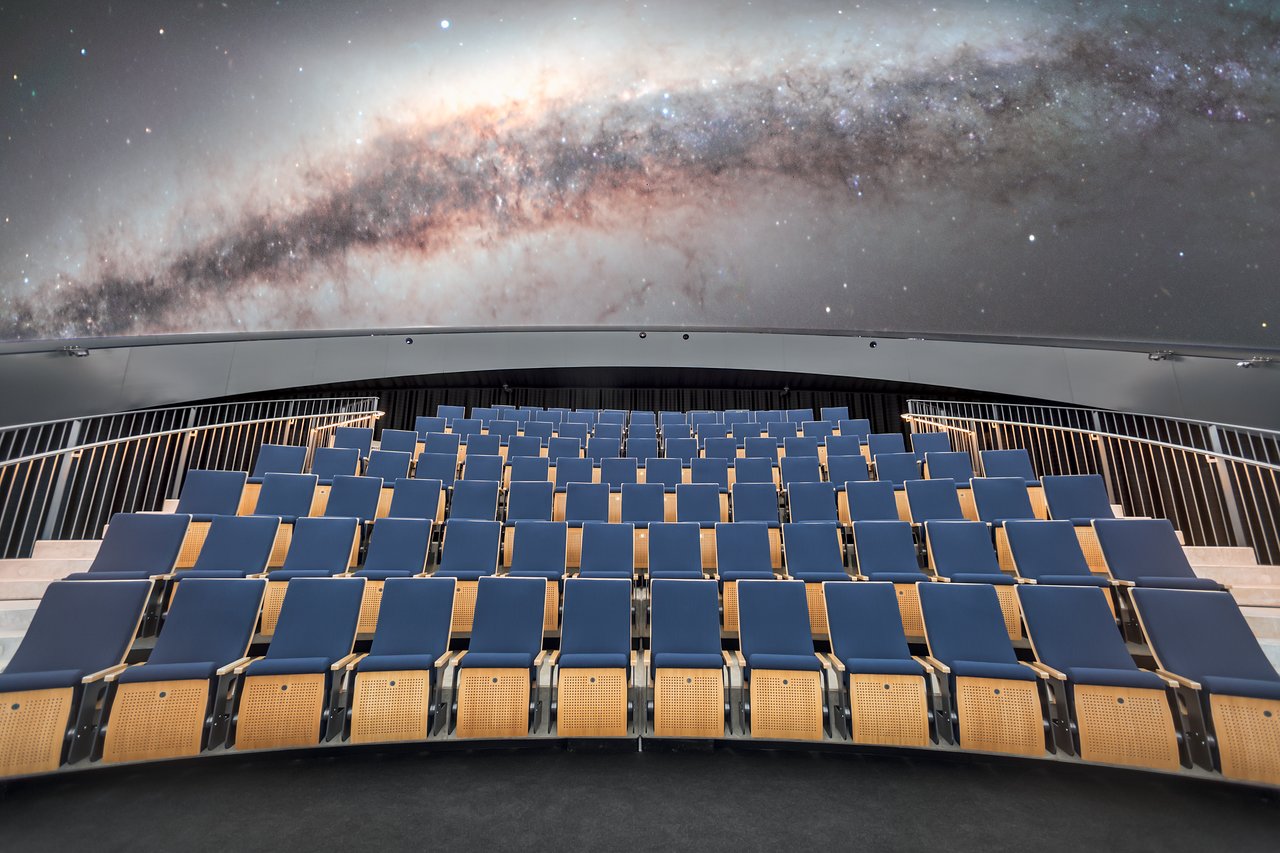 This image shows the seating arrangement in the ESO Supernova Planetarium & Visitor Centre's state-of-the-art digital planetarium. The dome can seat up to 109 visitors, has an inclination of 25 degrees, and gives you the experience of not only watching a show, but also of being in the middle of the action in the Universe. Credit: ESO/P. Horálek