Current technology partners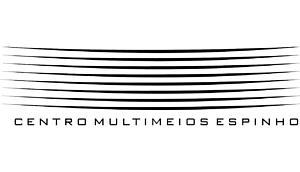 Associação de Desenvolvimento do Concelho de Espinho
---

SOFTMACHINE is an award-winning, trendsetting animation studio producing  360° fulldome content, with over 10 years of expertise and experience in immersive storytelling.
SOFTMACHINE is a pioneer of 360° film production. Their work has fundamentally shaped and influenced the way 360° films are produced. Founded in 2001 by Peter Popp, SOFTMACHINE consists of a group of skilled, creative individuals with backgrounds in film production and 3D animation. When 'Kaluoka'Hina, the Enchanted Reef' premiered in 2004 it was the first movie telling a story on the 360° screen. It has since become the most successful fulldome production worldwide, shown for over 10 years in numerous digital fulldome theatres around the globe.
SOFTMACHINE produces premium immersive content in 2D and 3D for digital cinemas, planetariums, science centres and entertainment parks and is now transferring its expertise to the production of VR experiences. Their works have been translated into more than 25 languages and are shown in over 55 countries all around the world. Producing films for a hemispheric canvass requires a different approach. With many years of experience, SOFTMACHINE master the artistic and creative processes of 360° film making — storytelling, editing, camera, sound, and music.