Plan your Visit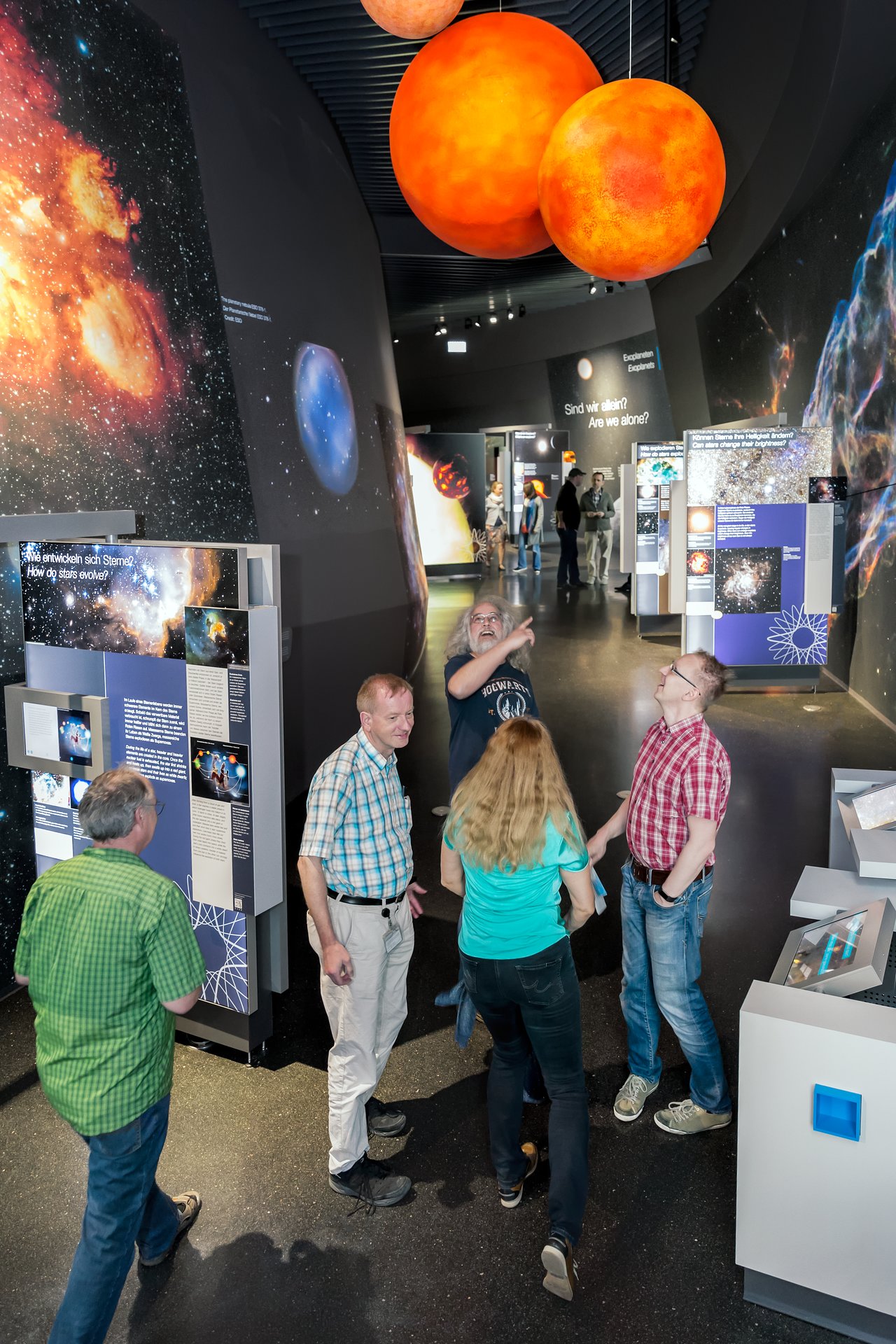 NEW! 2G+ rules (vaccinated/recovered and additionally tested) valid from 24 November 2021 on.
Before your visit, we ask that you read our hygiene and safety measures and, whilst at the ESO Supernova, please observe any instructions given.
There is a new supernova over Munich and you should not miss the opportunity to check it out, regardless of your age.
From a fulldome planetarium to a modern and interactive exhibition with 13 different themes, guided tours and numerous special events, we offer many ways to get excited about astronomy. Join us and experience the Universe you live in!
We have developed programmes for families, schools, and other members of the general public.
The ticket for a planetarium show costs €5/person, and the ticket for a guided tour costs €8/person (we are unable to offer guided tours through the ESO premises, until further notice.). For public evening events, please consult our programme, as prices vary. If you wish to watch a planetarium show, have a guided tour or participate in a Friday evening event, we kindly ask you to consult our programme and purchase tickets online.
Admission to explore the exhibition on your own is free of charge. You are currently required to book a ticket to visit our exhibtion.
Prices are the same for all visitors. Unfortunately we do not offer refunds.
Organised school groups continue to enjoy our education programme free of charge. Teachers should read the following page for additional information on how to organise school visits and should fill out the form on that page to make a request. For additional information, teachers can contact us at the email address education@eso.org.
Normal Opening Hours
| | |
| --- | --- |
| Mon | Closed |
| Tue | Closed |
| Wed | 09:00 — 12:30; 13:30 — 17:00 |
| Thu | 09:00 — 12:30; 13:30 — 17:00 |
| Fri | 09:00 — 12:30; 13:30 — 17:00 |
| Sat | 12:00 — 17:00 |
| Sun | 12:00 — 17:00 |
Special events, such as evening talks, can take place outside these opening hours. Please check the programme for more details.
ESO Supernova is closed every Monday and Tuesday.