Current Reciprocity Partners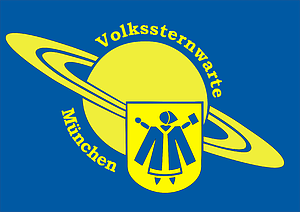 The Public Observatory Munich is equipped with several large telescopes, a planetarium, a lecture room, an exhibition hall, a substantial library, laboratories and its own machine shop.
Only the continuous support and an annual grant by the city of Munich, the honorary work of the members of the club and the support by many sponsors makes its educational work possible, which served the spread of astronomical knowledge as primary public task of the club.
Today, the club has some 600 members and about 25,000 people visit the more than 800 public shows per year, where they experience some of the wonders of the universe in our premises.
---