Willkommen

Bildungspartner

Es existieren vier Partnerschaftsstufen, basierend auf den Sachleistungen: Medienpartner, Technologiepartner, Austauschpartner und Bildungspartner.

Bildungspartner sind Institutionen wie Museen und Wissenschaftszentren, welche mit der Entwicklung von Bildungsmaterialien und pädagogischen Aktivitäten zur ESO Supernova beitragen. Indem wir die die Kräfte mehrerer Institutionen vereinigen können wir wertvolles und hochwertiges Unterrichtsmaterial erstellen, welches allen beteiligten Instituten zu Gute kommt und deren Verwendung im Interesse aller ist.

Bildungspartner erhalten die folgenden Vorteile:
Private Benutzung des Planetariums für eigene Präsentationen;
Benutzung der Seminarräume
Einladung zum jährlichen Partnerschaftsbankett des Generaldirektors;
ein benannter Stuhl im Planetarium (beschränkt auf die ersten 110 Partner);
drei Einladungen zu speziellen Vorführungen;
ein ESO Infopaket;
20 % Rabatt im ESOshop für ein Jahr;
Das Recht das Logo der ESO zu verwenden um auf eine Partnerschaft mit der ESO Supernova hinzuweisen.
bevorzugte Darstellung des Namens/Logos

in Printprodukten der ESO Supernova (Flyer, etc.);
in den Sozialen Netzwerken der ESO Supernova;
auf unserer Webseite.
auf unserer Partnerschaftsplakette im Foyer;
Auslegung Ihrer Flyer im Foyer
Wenn Sie daran interessiert sind unser Partner zu werden, kontaktieren Sie uns.
Unsere aktuellen Bildungspartner können sie hier sehen.
Current education partners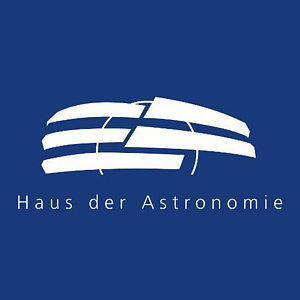 The Haus der Astronomie (HdA), literally "House of Astronomy", is a unique Centre for Astronomy Education and Outreach in Heidelberg, Germany. Their mission is to demonstrate to the public in general, and to young people in particular, the fascination of astronomy, and to further the communication between astronomers and their colleagues in other scientific disciplines.
---