Teacher Training
The goal of ESO's educational program for schools and kindergarten groups is not only to teach scientific content knowledge and methods, but also to design the learning process in a way that at the same time joy in science, curiosity and self-directed learning are awakened. With our inquiry based activities we encourage to ask questions, explore and discover individually. Our teacher trainings pursue the same goal and are designed in a similar way. ESO Supernova supports teachers and educators in keeping them up to date with recent developments and discoveries in astronomy and engineering by providing hands-on trainings that emphasizes the teaching and learning of science as a process for understanding the world we live in. Besides geting most recent information first hand from active ESO scientists and engineers, you will also experience yourself how this cutting edge research can be brought into your classroom in an age-apropriate and inquiry based way. Just like the educational program for schools and kindergarten groups, the trainings are also free of charge. We are very happy to be able to draw on the support of two strong partners in the field of education such as the Haus der Astronomie and the Forscherstation.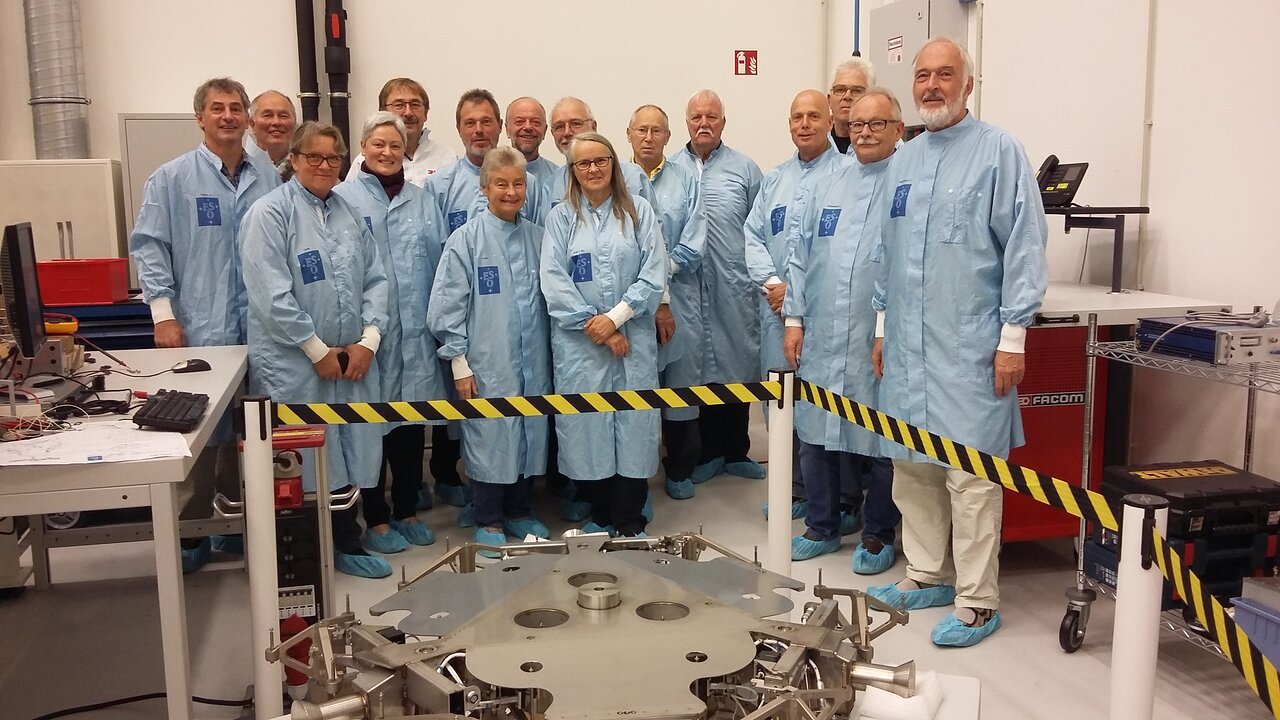 ESO Supernova is offering several teacher trainings a year and organises or takes part in educational conferences. Please have a look at trainings/conferences in the past to get an impression of our portfolio and how our trainings work. Future trainings will be posted here along with instructions on how to register. If you want to be kept up to date when the next training will happen then please subscribe to our education newsletter.
We also arrange teacher trainings for groups of teachers and educators (min. 15 persons) from ESO memberstates upon request for free. The same holds if your teacher team would like to spend (half) a day at ESO Supernova as part of a CPD of your science department. We would be more than happy to give you an insight into the didactics of our educational programme and how to bring cutting edge science into the classroom, including a visit of the planetarium. In case of interest please contact education@eso.org.