The Void
Are you looking for a spectacular venue for a special occasion? Then the ESO Supernova Void may be the solution. It is a unique place, shaped like a sphere. It is 14.70 metres tall, with a total area of 140 square metres. With its glass ceiling, the room has warm, natural light during the day and a view of the sky at night.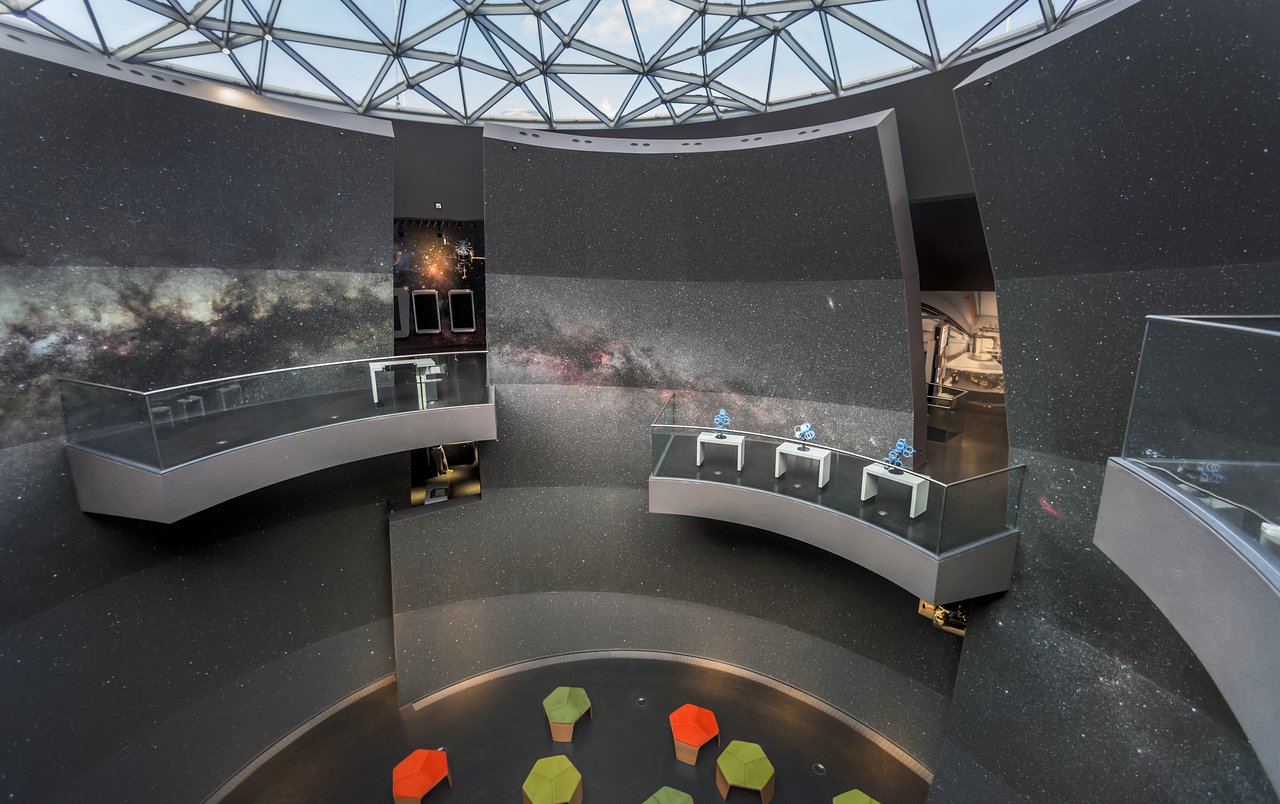 Credit: ESO/P. Horálek
More information is available in our brochure (PDF 20.5 MB). Contact us to request an offer.