Seminar Room
The seminar room is situated on the top floor of the ESO Supernova. It is perfect for business meetings, workshops, conferences, press events, seminars, etc. The room can be be split in half to form two smaller rooms: Sagittarius and Scorpius. There is also a small neighbouring foyer where finger food and light refreshments can be served. An open-air rooftop terrace with a view of the Alps in clear weather can be used to host drinks or finger food.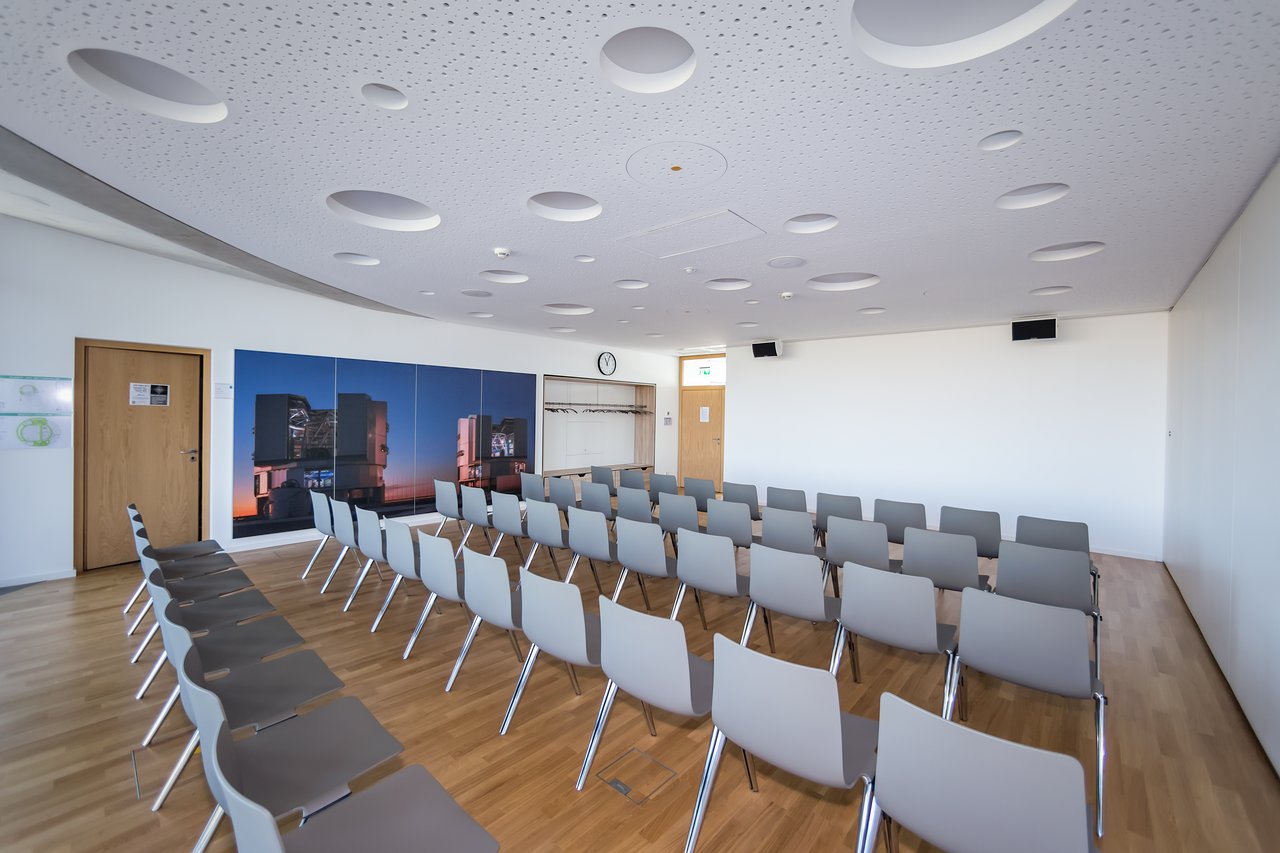 Credit: ESO/P. Horálek
More information is available in our brochure (PDF 20.5 MB). Contact us to request an offer.