ann23012 — Announcement
Unveiling the cosmos with 5000 robotic eyes
Find out how thousands of robots are helping astronomers to study the sky in our new show "5000 Eyes: Mapping the Universe with DESI", available starting August
30 June 2023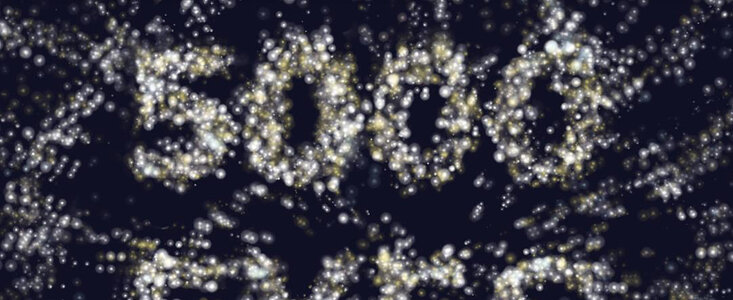 Starting this August discover our new awe-inspiring fulldome film 5000 Eyes: Mapping the Universe with DESI that will take you in search for the key to one of the most enigmatic secrets of the Universe.
DESI, short for the Dark Energy Spectroscopic Instrument, is a ground-breaking scientific endeavour that involves a remarkable assembly of 5000 tiny robots functioning independently. Installed on the Mayall telescope atop Kitt Peak in Southern Arizona, these robots possess the extraordinary ability to simultaneously capture the light emanating from thousands of galaxies at once. Their collective efforts culminate in the creation of a detailed map of our nearby universe. This map will serve as an invaluable resource, empowering astronomers to delve into the profound influence of dark energy – the mysterious cosmic force permeating the vastness of space – on the expansion of our very own Universe.
With 5000 Eyes: Mapping the Universe with DESI you will soar through a captivating portion of DESI's first data, experiencing the colossal structures adorning our Universe as never seen before. You will also embark on a virtual journey to Kitt Peak, with enthralling footage of the telescope in action while getting to know the extraordinary scientists from across the globe making this research possible.
This captivating show is aimed at audiences ages 10 years and upwards. It was created by Fiske Planetarium in collaboration with DESI scientists.
Have we ignited your curiosity? If the answer is yes, don't hesitate any longer and book your ticket for 5 euros here. 
You planetarium ticket will also grant you access to our free interactive astronomical exhibition, The Living Universe, where you can delve deeper into the wonders of the cosmos, uncovering a wealth of knowledge and fascination.
More Information
The ESO Supernova Planetarium & Visitor Centre
The ESO Supernova Planetarium & Visitor Centre is a cooperation between the European Southern Observatory (ESO) and the Heidelberg Institute for Theoretical Studies (HITS). The building is a donation from the Klaus Tschira Stiftung (KTS), a German foundation, and ESO runs the facility.
Links
About the Announcement
Images

Key visual for '5000 Eyes: Mapping the Universe with DESI'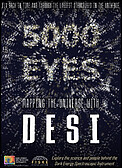 5000 Eyes: Mapping the Universe with DESI — Poster (EN)
---