ann23006 — Announcement
Embark on an inspiring journey through the Universe with tonelabs' enhanced immersive audiovisual experience!
Experience the Universe like never before, now with updated visuals!
30 April 2023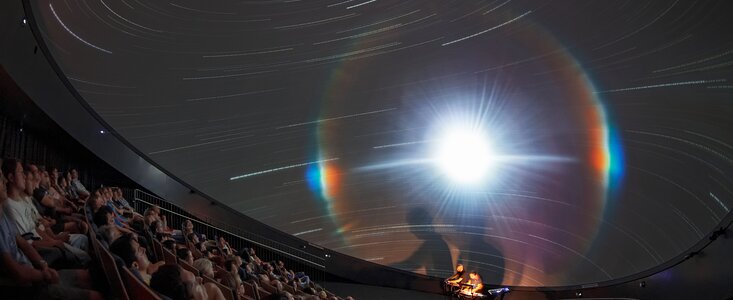 Get ready for an unforgettable adventure through the Universe with tonelabs' Fragmented Future, a mind-bending musical experience that is not to be missed! Join us on Saturday 3 June at the ESO Supernova Planetarium & Visitor Centre for two performances of this unique concert featuring cutting-edge animations and videos from across the globe. With updated visuals for some of the tracks, you'll be transported on a candy-box-like journey through the real and virtual cosmos that will leave you in awe.
Immerse yourself in an hour-long show that will take you on a wild ride through different atmospheres, colours, and moods, all set to the mesmerising beats of tonelabs' music. 
Book your tickets now for just 20 euros and choose between the 7:00 pm or 9:00 pm showtime. Follow this link to reserve your seat.
Don't miss out on this exciting opportunity to discover the Universe from a fresh perspective. And while you're here, make sure to explore the other shows, exhibitions, and alternative experiences that the ESO Supernova has to offer. Visit our Programme menu to reserve your tickets and learn more about our upcoming events.
More Information
The ESO Supernova Planetarium & Visitor Centre
The ESO Supernova Planetarium & Visitor Centre is a cooperation between the European Southern Observatory (ESO) and the Heidelberg Institute for Theoretical Studies (HITS). The building is a donation from the Klaus Tschira Stiftung (KTS), a German foundation, and ESO runs the facility.
Links
Contacts
ESO Supernova Planetarium & Visitor Centre
Tel: +49 89 320 06 900
Email: supernova@eso.org
About the Announcement
Images

An audiovisual experience at the Supernova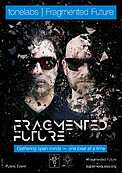 "tonelabs | Fragmented Future" poster (English version)
---
Videos

"tonelabs | Fragmented Future" Trailer

"tonelabs | Fragmented Future" Teaser Immersive

"tonelabs | Fragmented Future" Teaser Babak Tafreshi

"tonelabs | Fragmented Future" Teaser tonelabs
---