ann23002 — Announcement
Public Talk on The Beauty of Astronomy
17 January 2023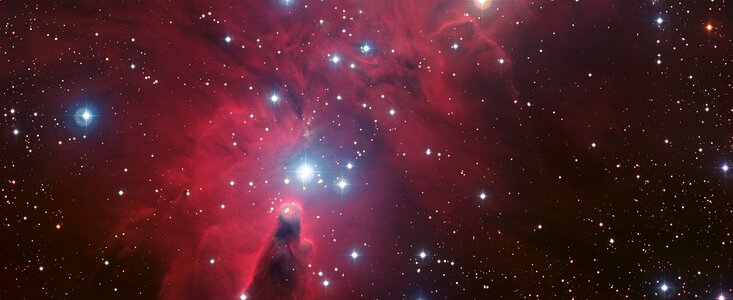 On Friday, 24 February 2023, at 19:30, you are invited to the public talk The Beauty of Astronomy. 
Astronomy constantly delivers spectacular, fascinating and stunningly aesthetic images. Space telescopes such as Hubble and now also the James Webb telescope play a large part in this. But other instruments and methods of astrophysics also provide images that are very attractive. Dr Andreas Müller, astrophysicist and editor-in-chief of "Sterne und Weltraum", will take you into the magic of astronomical images and proves that the beauty of the images is felt even more deeply when you look at them with a little more scientific background knowledge.
The talk will last approximately one hour, with time for questions after. 
To attend the event, you should book your ticket online. 
More Information
The ESO Supernova Planetarium & Visitor Centre
The ESO Supernova Planetarium & Visitor Centre is a cooperation between the European Southern Observatory (ESO) and the Heidelberg Institute for Theoretical Studies (HITS). The building is a donation from the Klaus Tschira Stiftung (KTS), a German foundation, and ESO runs the facility.
Sterne und Weltraum
Links
About the Announcement
Images

Key visual for "The beauty of astronomy"
---