ann22013 — Announcement
Join the "Long Night of Female Astronomers" and be inspired by four Max Planck scientists and their research
20 November 2022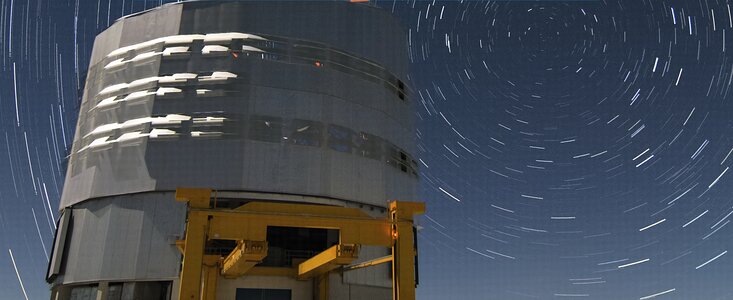 On 8 December 2022, you have the chance to meet four female Max Planck astronomers and learn more about the fascinating science they are investigating, as well as about what it is like to be a female in this field.
The ESO Supernova doors will open at 18:00, giving you access to our exhibition for one hour, before you enter the planetarium. On its 360 degree dome, you will be immersed on a trip to the Universe with the show "Unseen Universe".
Four short talks by female astronomers will then cover topics such as: the first images of black holes ever taken and how these massive, mysterious objects form; using supercomputers to generate virtual universes; and the rising "stars" of recent astronomy research — gravitational waves. The talks will be followed by a discussion on women in astronomy.
The event tickets cost 10 euro. Learn more about the event and book your tickets here.
More Information
The ESO Supernova Planetarium & Visitor Centre
The ESO Supernova Planetarium & Visitor Centre is a cooperation between the European Southern Observatory (ESO) and the Heidelberg Institute for Theoretical Studies (HITS). The building is a donation from the Klaus Tschira Stiftung (KTS), a German foundation, and ESO runs the facility.
Links
About the Announcement
Images

"Lange Nacht der Astronominnen 2022" - key visual horizontal
in English only
---