ann22011 — Announcement
Are we alone? A Planetarium show looks for the answers
A new addition to our programme: Distant Worlds - Alien Life?
15 September 2022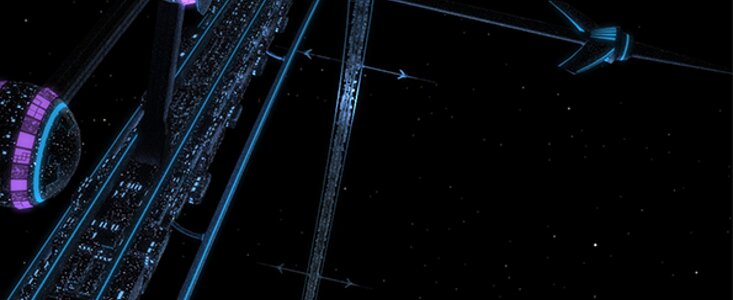 Starting this October, the ESO Supernova Planetarium & Visitor Centre has included another show in its regular programme. The "Distant Worlds - Alien Life?" planetarium film explores one of the most enduring questions of humankind — are we alone? This question, as old as humanity, still haunts us today and guides our search for extraterrestrial life. But what kind of signs are we looking for and why?
Tickets can be bought online at this link.
Join us on a fantastic search for clues in the cosmos. Maybe we'll find something right on our doorstep, in our solar system? Land a spacecraft on Mars, where life may have once originated in the distant past. Explore Jupiter's moon Europa, beneath whose thick ice sheet lies a mighty ocean!
Come along, beyond the bounds of our own neighbourhood to look at the planets of other suns. What would life be like on those planets? Maybe the plants are not green, they have sturdy stems to cope with gravity, and a mechanism to hide the leaves during strong winds. Another kind of planet might have giant balloon-like animals, floating high above the ground, or octopus-like creatures swinging from branch to branch. If the Universe has other highly intelligent life forms — will we find them or will they find us first?
"Distant Worlds - Alien Life?", originally "Ferne Welten - fremdes Leben?", is a joint production by the planetariums in Münster, Bochum, Kiel, Mannheim, Osnabrück und Wolfsburg, produced at LWL-Planetarium Münster. It was produced by a consortium of German planetariums, and was directed by Björn Voß from Münster Planetarium.
The show is suited to all ages. Because of the length of this show, there is no live presentation before the film starts.
A ticket for the film also grants you access to our free interactive astronomical exhibition, The Living Universe, where you can take a deeper dive into subjects such as exoplanets, the building blocks of life and current investigations about our Solar System.
More Information
The ESO Supernova Planetarium & Visitor Centre
The ESO Supernova Planetarium & Visitor Centre is a cooperation between the European Southern Observatory (ESO) and the Heidelberg Institute for Theoretical Studies (HITS). The building is a donation from the Klaus Tschira Stiftung (KTS), a German foundation, and ESO runs the facility.
Links
About the Announcement
Images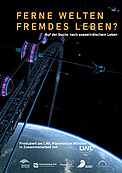 "Distant worlds - alien life?" poster (DE)
---