ann22005 — Announcement
Online booking open for planetarium shows from May to July
31 March 2022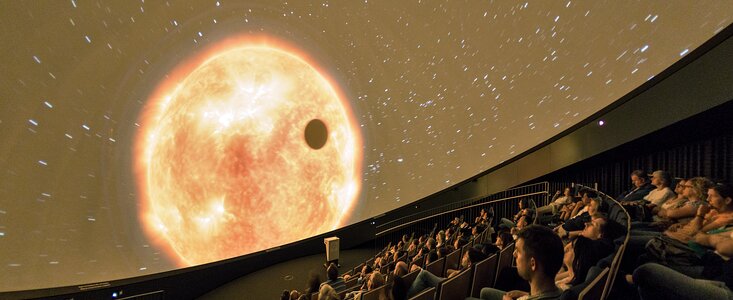 Are you making plans for the warm season and a cosmic journey is on your list? The ESO Supernova has you covered as we have just opened online booking for planetarium shows from May to July, with some shows particularly suitable for the June school holidays. If a cosmic journey was not on your list, we think it deserves to be added. Here are a few highlights of the programme to convince you:
See the updated show calendar here.
Your ticket not only brings you an immersive planetarium show, but also a visit to the ESO Supernova's exhibition, The Living Universe. Walk around our fun and interactive exhibits and learn more about general astronomy, life in the universe, and how we observe the universe with ESO facilities.
An exciting new show is in the works so follow us on Facebook, Instagram and subscribe to our newsletter to be the first to find out about it.
Before visiting us, make sure to check the latest COVID-19-related news here.
Links
Contacts
E-Mail: supernova@eso.org
Phone: +49 89 320 06 900
About the Announcement
Images

Planetary Transit
---