ann220001 — Announcement
Online talk on exoplanets, to celebrate Women in Astronomy
The event is organised by the Max Planck Institute for Extraterrestrial Physics to mark the International Day of Women and Girls in Science
28 January 2022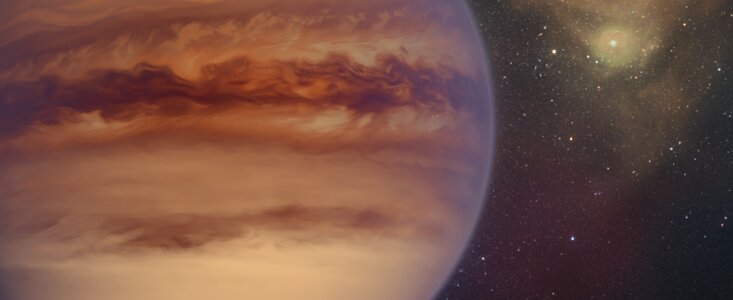 A free event on Women in Astronomy is being organised by the Max Planck Institute for Extraterrestrial Physics (MPE) on 11 February 2022 at 19:00 in honour of the International Day of Women and Girls in Science. This year, the event is hosted online by the ESO Supernova Planetarium & Visitor Centre. The MPE actively promotes equal opportunities for women and girls in science. The aim is to promote the share of women in science, technology, engineering and mathematics (STEM), where they are still underrepresented.
On this occasion, Prof. Dr. Katja Poppenhäger, professor of astrophysics in Potsdam, will give an online talk with the title "What do planets in other solar systems look like?".
Thousands of planets have been discovered in other solar systems in recent years. A real "second earth" has not been included so far, but we have found exotic worlds that do not exist in our own solar system. The spectrum ranges from hot Jupiter to Neptune with comet tails and small lava planets. In this talk, we learn how to discover these planets and study their atmospheres, including the possibility of finding a real second earth. After the lecture, there will be a chance for questions from the audience.
The talk will be presented in the German language only and will be streamed live on Friday 11 February at 19:00. It can be viewed on Youtube at this link.
More Information
The ESO Supernova Planetarium & Visitor Centre
The ESO Supernova Planetarium & Visitor Centre is a cooperation between the European Southern Observatory (ESO) and the Heidelberg Institute for Theoretical Studies (HITS). The building is a donation from the Klaus Tschira Stiftung (KTS), a German foundation, and ESO runs the facility. 
Links
About the Announcement
Images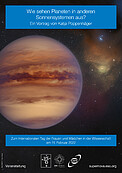 Poster MPE Women in Science 2022
---