ann21018 — Announcement
Art meets Science Under the Dome
Special short movie programme and astronomy-themed art exhibition for the Hi!A-Festival
22 October 2021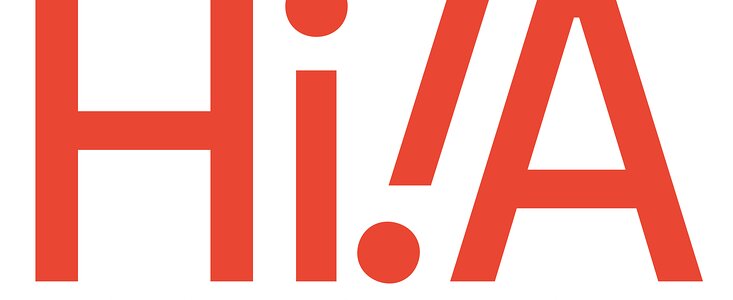 During the first week of November, the ESO Supernova Planetarium & Visitor Centre invites its visitors to Art and Science Under the Dome —  an exciting programme for children and adults alike combining art and science in a display brimming with creativity and cosmic wonder. 
Featuring an entertaining series of short movies, including a daytime programme suitable for children and evening fulldome science stories and images, as well as an exhibition where art meets astronomy, the programme is part of the Hi!A-Festival, an event dedicated to art and science taking place all over the Bavarian region in Germany.
Children can enjoy learning how the astronauts do their job from the short movie Cosmix, join an animated space traveler making friends with inhabitants of an unknown planet in the short Cosmonaute and will journey along in a fantastical trip through vibrant and eclectic worlds full of incredible wonder, together with the little girl starring in El Deseo. The day programme for kids will be shown on three different occasions, during the school holiday. You can book your place here. 
The fulldome evening programme will be shown on Thursday 4 November and Friday 5 November. The immersive video experience will feature beautiful timelapse photography capturing the majesty of Earth's natural environments in Cycle, an exploration of the relationship of light, sound, and space in Stardancers Waltz, a colourful journey past past fish and jellyfish in A Clockwork Ocean and awe-inspiring astrophotography from the Astronomy Photographer of the Year 2018 and 2019. A different program is shown eeach evening and tickets can be booked here: Thursday 4 November and Friday 5 November.
In addition to enjoying the planetarium shows, visitors will have the opportunity to explore The Living Universe — ESO Supernova's permanent exhibition, and also admire a temporary art exhibition featuring beautiful illustrations inspired by astronomy research carried out at the European Southern Observatory (ESO). Art and science will converge in the Void, as the artistic works will be displayed along with real astronomy images. This temporary display will be available until the end of the year. No extra tickets are required for any of the exhibitions, if you have booked a planetarium show.
The Hi!A-Festival, taking place from October through December 2021, is bringing together art and research across Bavaria. Featuring a wide variety of events, the festival aims to highlight how creativity is a motor for both artistic and technical innovations. Art and research, high-tech and environment as well as utopia and future are at the centre of the activities organised by numerous art and science institutions.
More Information
The ESO Supernova Planetarium & Visitor Centre
The ESO Supernova Planetarium & Visitor Centre is a cooperation between the European Southern Observatory (ESO) and the Heidelberg Institute for Theoretical Studies (HITS). The building is a donation from the Klaus Tschira Stiftung (KTS), a German foundation, and ESO runs the facility. 
Links
About the Announcement
Images

Hi!A Festival Logo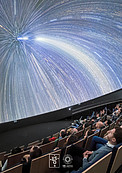 Special Planetarium Show
---