ann21015 — Announcement
Restrictions relaxed for visitors
Guided tours are back, groups can buy more tickets and shows can be booked several weeks in advance
10 September 2021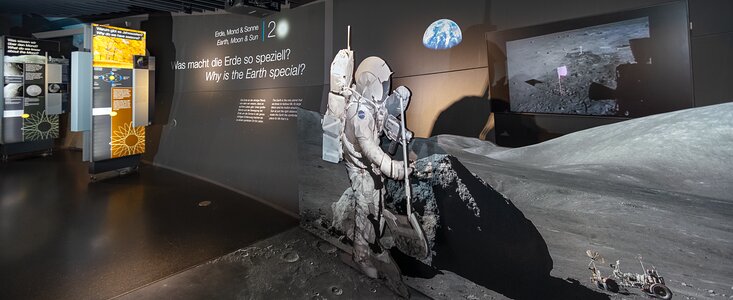 Your visit to the ESO Supernova will become easier starting this Friday, as we reduce some restrictions and extend booking capability for a longer time period, following the latest guidance from the government. 
Below, a summary of the latest changes:
It is no longer necessary to wear an FFP2 mask, but a surgical mask is required.

Distancing will only be required in the planetarium

It is now possible to buy as many tickets in one group as you wish.

Guided tours in the exhibition are again possible.
Although minimum distancing has been removed, we ask all our visitors to be considerate of others and keep distance when possible, to ensure everyone feels as comfortable and as safe as possible during their visit.
Visitors of the ESO Supernova still need to respect the 3G rules and we ask that you ensure you have the necessary documentation ready as you enter the building to facilitate a quick and smooth registration. Please refer to this page for an updated list of accepted 3G documents.
From this Friday, we are also publishing the planetarium show programme further in advance, making it easier for you to plan your visit to ESO Supernova. We have published our show schedule until the end of September and each Friday we will add another week to the bookable programme. 
More Information
The ESO Supernova Planetarium & Visitor Centre
The ESO Supernova Planetarium & Visitor Centre is a cooperation between the European Southern Observatory (ESO) and the Heidelberg Institute for Theoretical Studies (HITS). The building is a donation from the Klaus Tschira Stiftung (KTS), a German foundation, and ESO runs the facility. 
Links
About the Announcement
Images

The Apollo station in the ESO Supernova
---