ann20011 — Announcement
Help us improve the ESO Supernova programmes!
18 December 2020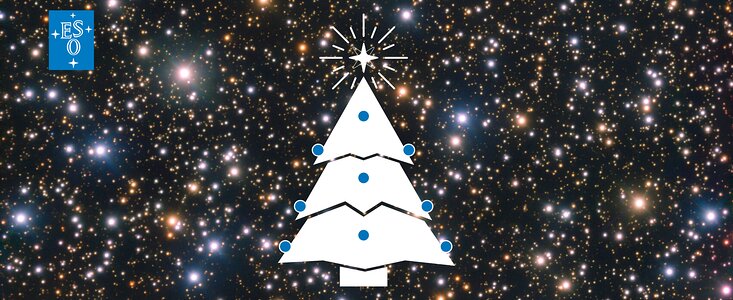 During this time of enforced closure, we would like to get to know our visitors better, to help us understand their experiences of the ESO Supernova and to help us to continue to improve our offers. As such, we would be very grateful if you could take 5 minutes of your time to complete this short survey. Any information you provide in this form will only be used internally for evaluation and improvement purposes. By better understanding who our fans and visitors are, what they do when they visit us, we can ensure we are always providing the best experiences at the ESO Supernova.
As 2020 draws to a close, we would like to take this opportunity to thank you all for your continued support and for your patience and understanding during this challenging year. We wish you and your loved ones a relaxing and enjoyable festive season and look forward to welcoming you back to the ESO Supernova in 2021.
More Information
The ESO Supernova Planetarium & Visitor Centre
The ESO Supernova Planetarium & Visitor Centre is a cooperation between the European Southern Observatory (ESO) and the Heidelberg Institute for Theoretical Studies (HITS). The building is a donation from the Klaus Tschira Stiftung (KTS), a German foundation, and ESO runs the facility. 
Links
About the Announcement
Images

Season's Greetings
---