ann20001 — Announcement
Public Talk on an Ever-Fascinating Issue: Black Holes
Astrophysicist Andreas Müller will reveal what we have learnt so far about the darkest secret of gravity
16 January 2020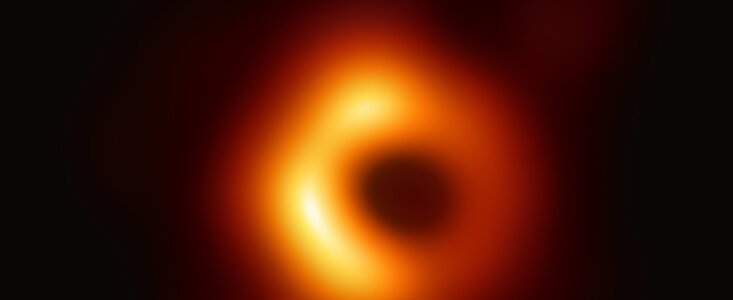 On Friday 21 February 2020, at 19:00, you are invited to the public talk Black Holes - The Darkest Secret of Gravity. Why does time stop at black holes? What happens to matter that falls into a black hole? Where are cosmic black holes and what are their characteristics? Find out the answers from Andreas Müller, astrophysicist and editor-in-chief of "Sterne und Weltraum".
To attend the event, you should book your ticket online. 
Black holes are among the most enigmatic objects in the Universe. There are different types of black holes: 2019 was the year in which the first image of a supermassive black hole was published. We are more familiar with stellar black holes, created when a massive star collapses at the end of its life. A black hole combines so much mass in so little space, that even light can not escape it. Recently astronomers and gravitational wave researchers have tracked down many celestial objects that they consider to be black holes.
If you want to know more about this intriguing subject, make sure to attend this talk, hosted by the ESO Supernova Planetarium & Visitor Centre. The lecture will be presented in the German language.
More Information
The ESO Supernova Planetarium & Visitor Centre
The ESO Supernova Planetarium & Visitor Centre is a cooperation between the European Southern Observatory (ESO) and the Heidelberg Institute for Theoretical Studies (HITS). The building is a donation from the Klaus Tschira Stiftung (KTS), a German foundation, and ESO runs the facility.
Links
Contacts
Tania Johnston
ESO Supernova Coordinator
Garching bei München, Germany
Email: tjohnsto@eso.org 
Oana Sandu
Community Coordinator & Communication Strategy Officer
ESO Department of Communication
Email: osandu@partner.eso.org 
About the Announcement
Images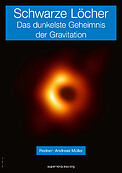 Vertical key visual for the event "Schwarze Löcher — das dunkelste Geheimnis der Gravitation"
---