ann19016 — Announcement
Ark Noir Concert — Tunnel Visions X
Electronic-inspired beats & instrumental improvisation under the dome
11 November 2019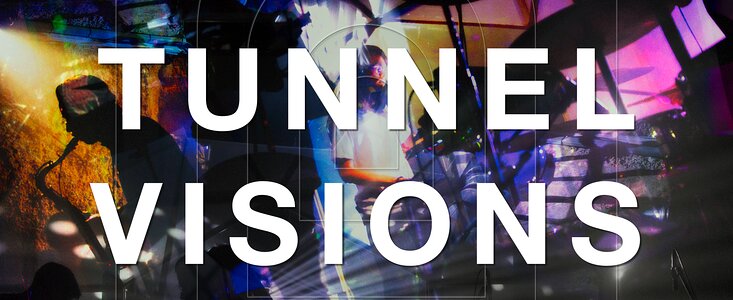 On 29 November 2019, Ark Noir returns to the ESO Supernova with a live concert. After a successful session in April 2019, the band is ready for another performance in the immersive environment of the planetarium. The 360-degree tilted dome will be a gateway to the Universe, during a journey like no other, on electronically-inspired beats and instrumental improvisation. Drawing inspiration from Jazz, Hip-Hop, Dub, Beatmusic and Techno, the band creates a fresh and undogmatic sound, their signature.
Performing for you will be:
Sax & EWI – Moritz Stahl
Keyboards – Sam Hylton
Guitare – Tilman Brandl
E-Bass – Robin Jermer
Drums – Marco Dufner
Opening act: Delusional Circuits (Niklas Bühler) and Polygonia, two musicians who never stop exploring new possibilities within sound while developing their own creations. They use various methods to synthesise cosmic atmospheric landscapes, which take you on a vivid trip through a world of emotional depths.
During the concerts, there will be video projections in fulldome, spacy and abstract, live mixed by VJs  L. Calçada, J. Hoffmann and L. Treibenreif.
Only 109 tickets are available for the concert, costing 20 Euros each. To reserve your seat and learn more about the concerts, follow this link.
More Information
The ESO Supernova Planetarium & Visitor Centre
The ESO Supernova Planetarium & Visitor Centre is a cooperation between the European Southern Observatory (ESO) and the Heidelberg Institute for Theoretical Studies (HITS). The building is a donation from the Klaus Tschira Stiftung (KTS), a German foundation, and ESO runs the facility.
Links
Contacts
Tania Johnston
ESO Supernova Coordinator
Garching bei München, Germany
Email: tjohnsto@eso.org
Oana Sandu
Community Coordinator & Communication Strategy Officer
ESO Department of Communication
Email: osandu@partner.eso.org
About the Announcement
Images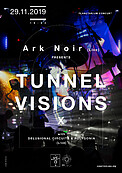 Ark Noir — Tunnel Visions X Poster
---