ann19015 — Announcement
Discover new dimensions of the Universe with an immersive audiovisual journey — tonelabs concert
4 November 2019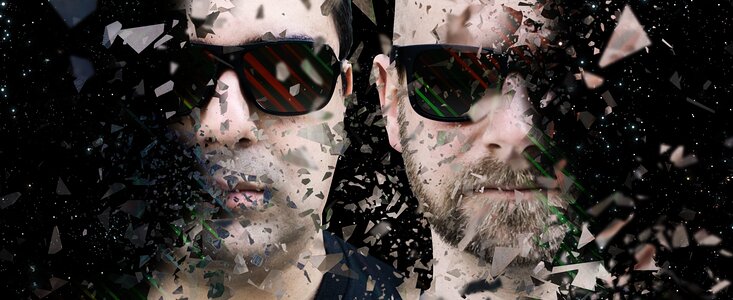 On Sunday 8 December at 19.00 and 21.00, the ESO Supernova Planetarium & Visitor Centre invites you to come on a unique audiovisual journey through the real and virtual Universe with two performances of the concert Fragmented Future by tonelabs. 
Musicians Ali and Max, alias tonelabs, live in Munich and produce music which is not just a sequence of sounds, but also an attitude to life. Combining animations and videos from around the world, Fragmented Future is a musical journey that invites you to discover new dimensions. Just like candies in a candy box, each track has its own unique atmosphere, colour and mood, inviting you to experience the Universe from a new and fresh perspective.
Tickets for the hour-long audiovisual show cost 20 euros. To reserve your seat and learn more about the concerts, follow this link.
The ESO Supernova is hosting a range of shows, exhibitions and alternative experiences such as Fragmented Future, to engage, connect and inspire our visitors. Click on the Programme menu to see all our future events and reserve a ticket.
More Information
The ESO Supernova Planetarium & Visitor Centre
The ESO Supernova Planetarium & Visitor Centre is a cooperation between the European Southern Observatory (ESO) and the Heidelberg Institute for Theoretical Studies (HITS). The building is a donation from the Klaus Tschira Stiftung (KTS), a German foundation, and ESO runs the facility.
Links
Contacts
Tania Johnston
ESO Supernova Coordinator
Garching bei München, Germany
Tel: +49 89 320 061 30
Email: tjohnsto@eso.org
Oana Sandu
Community Coordinator & Communication Strategy Officer
ESO Department of Communication
Email: osandu@partner.eso.org 
About the Announcement
Images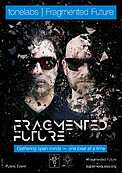 "tonelabs | Fragmented Future" poster (English version)
---