ann18020 — Announcement
Experience a Unique Audiovisual Journey through the Real and Virtual Universe at the ESO Supernova
7 June 2018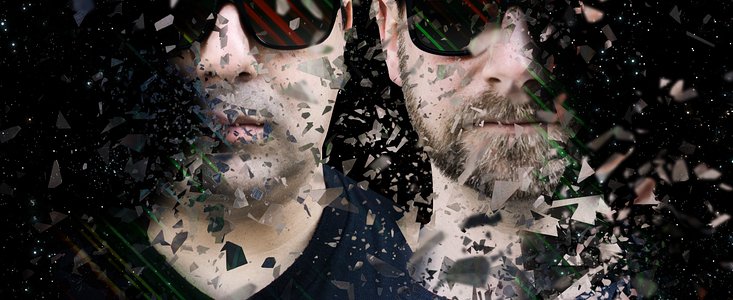 On Friday 22 June and Saturday 18 August, the ESO Supernova Planetarium & Visitor Centre will host Fragmented Future, a unique audiovisual experience performed by Munich-based ESO Music Ambassador tonelabs. The show immerses audiences in a unique audiovisual journey through the real and virtual Universe.
Musicians Ali and Max, alias tonelabs, live in Munich and produce music which is not just a sequence of sounds, but also an attitude to life. In these special events at the ESO Supernova, they will present their composition Fragmented Future — a musical journey which invites audiences to discover new dimensions. Each track has its own unique atmosphere, colour, and mood and combines animations and videos from around the world.
The performances, which will be in German, are free of charge and are aimed at the general public, including children over 8 years old. To book your tickets and learn more about this engaging activity, follow this link.
The ESO Supernova offers a huge range of activities including planetarium shows, guided tours and special events like tonelabs' Fragmented Future. All our activities are free of charge and open to the general public — you just need to book a place in advance! To see the full range of activities on offer and to book a place at any future events, please explore our programme at this link.
More Information
The ESO Supernova Planetarium & Visitor Centre
The ESO Supernova Planetarium & Visitor Centre is a cooperation between the European Southern Observatory (ESO) and the Heidelberg Institute for Theoretical Studies (HITS). The building is a donation from the Klaus Tschira Stiftung (KTS), a German foundation, and ESO runs the facility.
Links
Contacts
Tania Johnston
ESO Supernova Coordinator
Garching bei München, Germany
Tel: +49 89 320 061 30
Email: tjohnsto@eso.org
Oana Sandu
Community Coordinator & Communication Strategy Officer
ePOD
Tel: +49 89 320 069 65
Email: osandu@partner.eso.org
About the Announcement
Images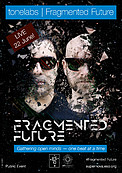 "tonelabs | Fragmented Future" poster (English version)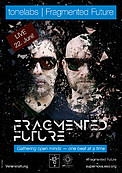 "tonelabs | Fragmented Future" poster (German version)
---