ann18016 — Announcement
Journey to Outer Space with Stan Dart at the ESO Supernova
17 May 2018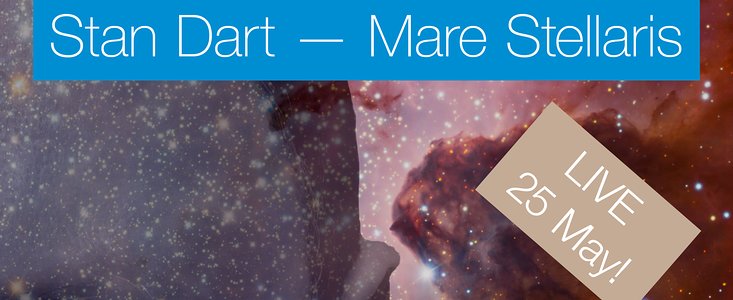 On Friday 25 May the ESO Supernova Planetarium & Visitor Centre will host a cultural performance — Mare Stellaris by Austrian electronic musician Stan Dart. In this show full of mesmerising music and stunning visuals, Stan Dart will take the audience on a journey to outer space and show that there is a connection to the cosmos that defies explanation and cannot be fully grasped.
Inspired by icons like Jean Michel Jarre, Vangelis and Kitaro, Stan Dart composes electronic dreams and weaves stories about space. The creativity and the research that combine to make his music are meticulous and magnetising. Accompanied by cosmic visuals, Mare Stellaris features a soundtrack that Dart, an ESO Music Ambassador, composed especially for the opening of the new ESO Supernova Planetarium & Visitor Centre.
The performance, which will be in German, is free of charge and is aimed at the general public, including children over 8 years old. More information about the show, as well as the link to book tickets for the performance, can be found here. Seats should be reserved before arrival but tickets can be printed on site. To see the full range of activities on offer and to book a place at any future events, please use the following link.
More information
The ESO Supernova Planetarium & Visitor Centre
The ESO Supernova Planetarium & Visitor Centre is a cooperation between the European Southern Observatory (ESO) and the Heidelberg Institute for Theoretical Studies (HITS). The building is a donation from the Klaus Tschira Stiftung (KTS), a German foundation, and ESO runs the facility.
Links
Contacts
Tania Johnston
ESO Supernova Coordinator
Garching bei München, Germany
Tel: +49 89 320 061 30
Email: tjohnsto@eso.org
Oana Sandu
Community Coordinator & Communication Strategy Officer
ePOD
Tel: +49 89 320 069 65
Email: osandu@partner.eso.org
About the Announcement
Images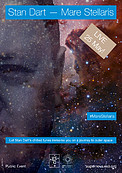 "Stan Dart —Mare Stellaris" poster (English version)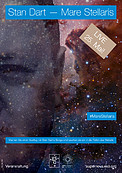 "Stan Dart —Mare Stellaris" poster (German version)
---