ann18013 — Announcement
Seeing Further at the ESO Supernova
25 April 2018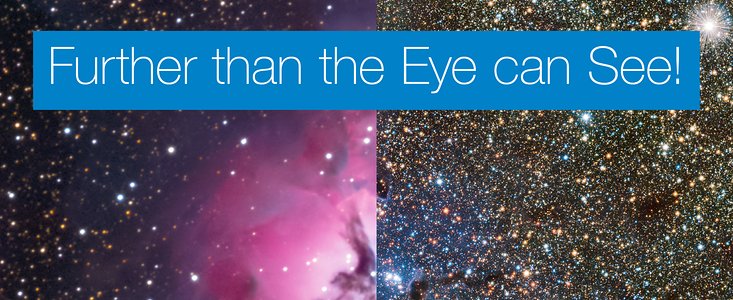 On Thursday 10 May, a family activity — Further than the Eye can See! — will be hosted at the ESO Supernova Planetarium & Visitor Centre. Come along to find out that the light our eyes see makes up just a small range of what the Universe provides us with, and to discover the importance of looking at different types of light in order to get the whole picture of the Universe.
Our eyes are fantastic at detecting visible light. When looking at a rainbow we see all the colours from red to violet that are usually mixed in the sunlight. But why do we get sunburn when we're lying unprotected in the Sun and not when we sit under a lightbulb? How can a surveillance camera see through the darkness? There must be some different kinds of light that our eyes can't see. This activity will reveal one type of light that is beyond red — infrared light. Using modified webcams, workshop participants will find out what the world would look like if our eyes were sensitive to this type of light.
The activity is free of charge and is suitable for families with children over six years old. It will take place three times on the day, twice in German and once in English, with 40 places available at each session. More information about the activity, as well as the link to book places for both the German and the English sessions, can be found here. Places should be reserved before arrival.
The ESO Supernova Planetarium & Visitor Centre will open its doors to the public on 28 April 2018. To see the full range of activities on offer and to book a place at any forthcoming events, please use the following link.
More Information
The ESO Supernova Planetarium & Visitor Centre
The ESO Supernova Planetarium & Visitor Centre is a cooperation between the European Southern Observatory (ESO) and the Heidelberg Institute for Theoretical Studies (HITS). The building is a donation from the Klaus Tschira Stiftung (KTS), a German foundation, and ESO runs the facility.
Links
Contacts
Tania Johnston
ESO Supernova Coordinator
Garching bei München, Germany
Tel: +49 89 320 061 30
Email: tjohnsto@eso.org
Oana Sandu
Community Coordinator & Communication Strategy Officer
ePOD
Tel: +49 89 320 069 65
Email: osandu@partner.eso.org
About the Announcement
Images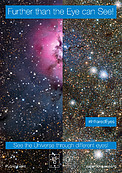 "Further than the Eye can See!" poster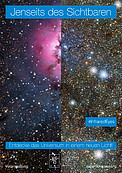 "Further than the Eye can See!" poster in German
---