ann17007 — Announcement
New planetarium show: Out There — The Quest for Extrasolar Worlds Now Available for the Community
8 June 2017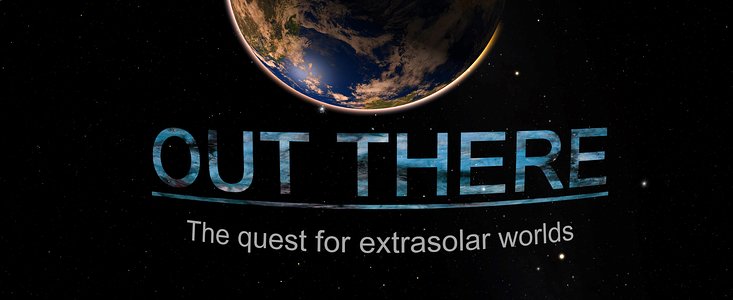 We are proud to announce a brand new addition to ESO's collection of free high-quality planetarium materials produced by world-renowned astrophotographers, artists, technicians and musicians. Out There — The Quest for Extrasolar Worlds tells the story of how human curiosity has driven us to look outwards for millennia, to discover and explore new and distant worlds and to find the unfamiliar and extraordinary forms of life that could exist in the mysterious realms of the Universe.
The show is a production by The Swiss Museum of Transport Planetarium, directed and produced by Marc Horat, in cooperation with National Centre of Competence in Research PlanetS and ESO. The show lasts 30 minutes and is suitable for family audiences.
Out There — The Quest for Extrasolar Worlds will transport viewers from this world to entirely new and foreign ones. The show features the primitive science fiction of early civilisations, to the future space missions that will observe the Universe in greater-than-ever detail and travel to the surfaces and oceans of moons in our Solar System.
The show is offered for free to the planetarium community in ESO's Member States and beyond as part of the ESO Supernova mission to become the world's first open source planetarium. Interested planetarium managers can download the show from the dedicated webpage in 4k. Versions with English, Italian, French and German narrations are available. Supporting material is available in the form of posters, scripts and more.
The full range of free material for planetariums is available on the ESO Supernova website. This includes full free planetarium shows, 450 fulldome clips from the ESO and ESA/Hubble archives, 360-degree panoramas, a new music archive with 350 free music tracks, 3D models of everything from ESO telescopes to orbits within the Milky Way, and much more. These materials will be used in the ESO Supernova Planetarium & Visitor Centre in Garching, Germany, which will open in Spring 2018.
This collection contributes to the continued success of the planetarium community worldwide, and ESO Supernova are proud and excited to add Out There — The Quest for Extrasolar Worlds to our collection.
More Information
The ESO Supernova Planetarium & Visitor Centre
The ESO Supernova Planetarium & Visitor Centre is a cooperation between the European Southern Observatory (ESO) and the Heidelberg Institute for Theoretical Studies (HITS). The building is a donation from the Klaus Tschira Stiftung (KTS), a German foundation, and ESO runs the facility.
Links
Contacts
Oana Sandu
Community Coordinator & Communication Strategy Officer
ePOD
Tel: +49 89 320 069 65
Email: osandu@partner.eso.org
About the Announcement
Images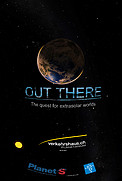 Planetarium show: Out There — The Quest for Extrasolar Worlds
---