ann16013 — Announcement
ESO to Participate in FORSCHA Event
Educational event will see ESO inspiring the younger generation with astronomy
20 October 2016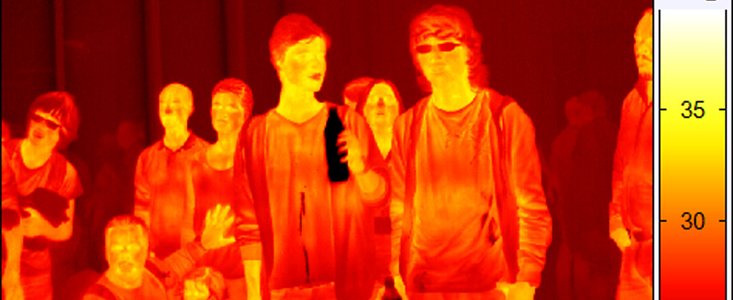 An event aimed at getting young people involved with science, technology, engineering and maths will be taking place in Munich in November 2016, and ESO will be attending. FORSCHA is an annual science fair which encourages the public to, in their own words, "discover the future!". This year, Landratsamt München has invited ESO to take part, inspiring the next generation with the wonders of astronomy.
The ESO Supernova Planetarium & Visitor Centre is set to open on the ESO Headquarters site just outside Garching, Munich in November 2017, and construction work is currently nearing completion. Designed as a free and open source of astronomy education, the ESO Supernova is producing high-quality educational programming, in collaboration with our Education Partner Haus der Astronomie, for audiences of all ages. ESO will have a stand at the FORSCHA event with hands-on experiments and activities based on this programming, encouraging the participants to "see the invisible" and experience the capacity of both current and new ESO telescopes to probe the mysteries of the Universe which would otherwise be beyond our sight.
FORSCHA is a very popular event, with last year's event seeing over 60 000 attendees. ESO is excited to be working alongside other educational exhibitors to engage a new generation with STEM subjects. The event will be taking place at the MOC in Munich from 4–6 November 2016.
More Information
The ESO Supernova Planetarium & Visitor Centre
The ESO Supernova Planetarium & Visitor Centre is a cooperation between the European Southern Observatory (ESO) and the Heidelberg Institute for Theoretical Studies (HITS). The building is a donation from the Klaus Tschira Stiftung (KTS), a German foundation, and ESO runs the facility.
Links
Contacts
Tania Johnston
ESO Supernova Coordinator
Garching bei München, Germany
Tel: +49 89 320 061 30
Cell: +49 170 867 5293
Email: tjohnsto@eso.org
About the Announcement
Images

Hot image
---