ann16011 — Announcement
New ESO Supernova partner: Centro Multimeios de Espinho
Technology partnership signed with Portuguese planetarium and software development company
10 October 2016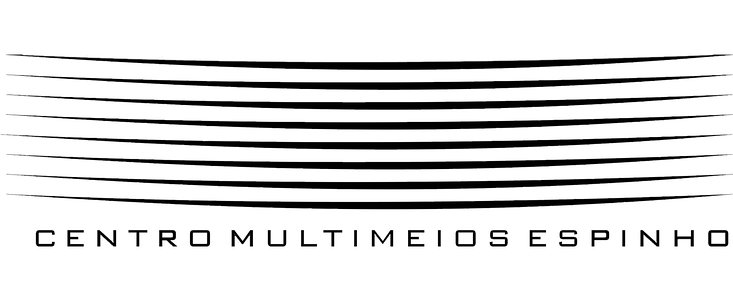 Centro Multimeios de Espinho have signed a three-year partnership agreement with ESO as a Technology Partner in the ESO Supernova Planetarium & Visitor Centre. Through this collaboration Centro Multimeios de Espinho is contributing to keeping this cutting-edge astronomy centre open for free so that students, teachers, friends and families can all enjoy an unforgettable educational experience.
Centro Multimeios de Espinho is based in the city of Espinho, near Porto, Portugal, supported by the Associação de Desenvolvimento do Concelho de Espinho (ADCE). It is a science centre and a planetarium, but also creates original software for use in planetariums. The ESO Supernova will be a centre featuring spectacular planetarium technology, making them an ideal partner. Centro Multimeios de Espinho will be providing lifetime use, including updates, of pieces of its own software, such as Domeview on Windows. Their generosity is being reciprocated by ESO in the form of several partner benefits. These include providing inputs for software development, and ESO tests to help develop the software provided. In addition, Centro Multimeios de Espinho will enjoy private use of the planetarium and seminar rooms, invitations to special screenings and recognition on our webpage.
Companies, institutes and individual donors who wish to support the ESO Supernova and give back to the local community by supporting educational programmes aimed at encouraging young people towards STEM careers, may do so via several types of partnership. The partnerships bring with them corresponding levels of benefits, ranging from name and logo exposure in our centre, on print products, during planetarium shows and more to private use of parts of the building. In-kind contributions and individual donations are also possible. Both partners' and donors' contributions help us to ensure that the ESO Supernova can remain a free resource.
More Information
The ESO Supernova Planetarium & Visitor Centre
The ESO Supernova Planetarium & Visitor Centre is a cooperation between the European Southern Observatory (ESO) and the Heidelberg Institute for Theoretical Studies (HITS). The building is a donation from the Klaus Tschira Stiftung (KTS), a German foundation, and ESO runs the facility.
Links
Contacts
Tania Johnston
ESO Supernova Coordinator
Garching bei München, Germany
Tel: +49 89 320 061 30
Cell: +49 170 867 5293
Email: tjohnsto@eso.org
Oana Sandu
Community Coordinator & Communication Strategy Officer
ESO ePOD
Tel: +49 89 320 069 65
Email: osandu@partner.eso.org
About the Announcement
Images

Centro Multimeios de Espinho logo
---