ann18017 — Announcement
Near-Earth Objects at the ESO Supernova
18 May 2018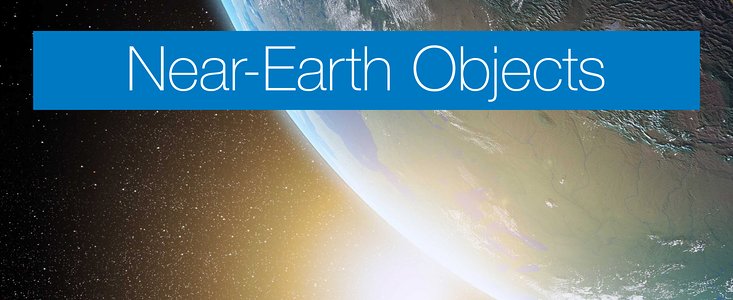 We've all seen Hollywood blockbusters in which life on Earth is threatened by violent asteroid impacts, but just how realistic are these situations? Planets like the Earth are not the only objects orbiting the Sun; innumerable other smaller objects also whizz around our Solar System, and occasionally some of these pass close to the Earth. Scientists call objects that have the potential to approach Earth at a relatively close distance Near-Earth Objects.
You are invited to join us at the ESO Supernova Planetarium & Visitor Centre on 26 May for a free family activity that will give you the chance to engage with expert scientists and find out more about these fascinating objects. You will hear about our current knowledge of Near-Earth Objects, their potential hazards and the possible safety precautions we should take. The interactive activity, Near-Earth Objects, will also give you the chance to witness the "birth" of a palm-sized comet made from everyday materials. Although smaller than a real comet, this model gives an insight into the structure and dynamics of its astronomical counterpart.
Come along to this event and find out more about our cosmic neighbourhood and the potential risks posed by Near-Earth Objects. This free-of-charge family activity will be presented in German on Saturday 26 May. To book your tickets and learn more about this engaging activity, follow this link. To see the full range of activities on offer at the ESO Supernova Planetarium & Visitor Centre and to book a place at any forthcoming events, please use the following link.
More Information
The ESO Supernova Planetarium & Visitor Centre
The ESO Supernova Planetarium & Visitor Centre is a cooperation between the European Southern Observatory (ESO) and the Heidelberg Institute for Theoretical Studies (HITS). The building is a donation from the Klaus Tschira Stiftung (KTS), a German foundation, and ESO runs the facility.
Links
Contacts
Tania Johnston
ESO Supernova Coordinator
Garching bei München, Germany
Tel: +49 89 320 061 30
Email: tjohnsto@eso.org
Oana Sandu
Community Coordinator & Communication Strategy Officer
ePOD
Tel: +49 89 320 069 65
Email: osandu@partner.eso.org
About the Announcement
Images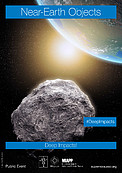 "Near-Earth Objects" poster (English version)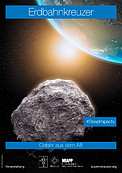 "Near-Earth Objects" poster (German version)
---