ann18014 — Announcement
Public talk: Massive Black Holes and Galaxies
30 April 2018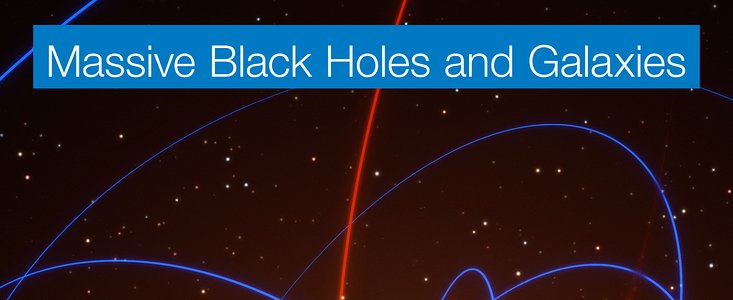 On Friday 11 May at 19:00 CEST, a public talk — Massive Black Holes and Galaxies — will be presented at the ESO Supernova Planetarium & Visitor Centre. Join us to find out about how astronomers detect the existence of black holes, and what the latest measurements of black holes tell us about how and when these mysterious objects were formed.
Since the discovery of quasars about 50 years ago, research has increasingly been hinting that a supermassive black holes resides in the centre of almost every galaxy. High-resolution measurements at infrared and radio wavelengths have made it possible to find convincing evidence for the existence of such a black hole in the centre of the Milky Way. Those measurements have also yielded new and unexpected information about the dense star cluster in the immediate vicinity of the black hole. New developments in infrared instrumentation and the adaptive optics of ESO's Very Large Telescope have played an important role here.
The event is free of charge and is aimed at the general public including children over 8 years old. The talk will be presented in German by astrophysicist Prof. Reinhard Genzel, one of the directors of the Max Planck Institute for Extraterrestrial Physics. More information, including a link to book tickets, can be found here. Seats should be reserved before arrival.
The ESO Supernova Planetarium & Visitor Centre opened its doors to the public on 28 April 2018. To see the full range of activities on offer and to book a place at any forthcoming events, please use the following link.
More Information
The ESO Supernova Planetarium & Visitor Centre
The ESO Supernova Planetarium & Visitor Centre is a cooperation between the European Southern Observatory (ESO) and the Heidelberg Institute for Theoretical Studies (HITS). The building is a donation from the Klaus Tschira Stiftung (KTS), a German foundation, and ESO runs the facility.
Links
Contacts
Tania Johnston
ESO Supernova Coordinator
Garching bei München, Germany
Tel: +49 89 320 061 30
Email: tjohnsto@eso.org
Oana Sandu
Community Coordinator & Communication Strategy Officer
ePOD
Tel: +49 89 320 069 65
Email: osandu@partner.eso.org
About the Announcement
Images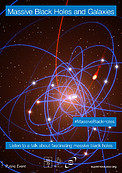 "Massive Black Holes and Galaxies" poster (English version)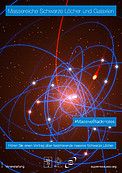 "Massive Black Holes and Galaxies" poster (German version)
---